Pastor 'deeply sorry' for sermon telling women to keep slim, be sexually available in marriage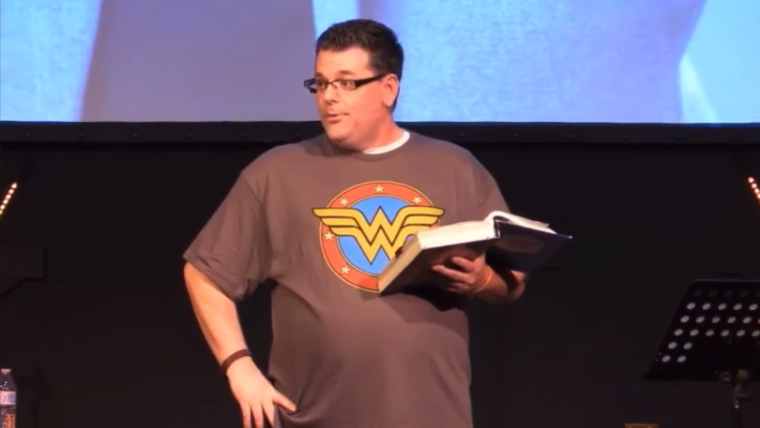 Stewart-Allen Clark, a General Baptist minister in Missouri, has apologized after telling women in his congregation to keep slim, wear makeup and be sexually available for their husbands to keep their marriages healthy.
"In the sermon, I made insensitive remarks about women and made statements deemed unbiblical," said Clark in a statement posted on the website of First General Baptist Church of Malden, Missouri.
"To the ladies within the church, ladies in the community, and those viewing our Livestream; I want to say I am deeply sorry for any and all pain or distress that my words brought on you," he added in the statement addressed to "Dear Church & Community."
The pastor took a leave of absence starting Feb. 28 after receiving backlash in response to the sermon, first highlighted by artist Reagan Williams in a Facebook post. According to Word and Way, Clark has since been reaffirmed by church deacons, but it is unclear when he will return to the pulpit. 
In his February sermon, Clark quoted 1 Corinthians 7:4 to encourage women to be sexually available for their husbands, which says: "The wife hath not power of her own body, but the husband: and likewise also the husband hath not power of his own body, but the wife."
"So whenever she's not in the mood [take out your body]," he said.
Earlier in the sermon, the pastor told the audience that husbands need their wives to stay attractive to keep them interested in marriage.
"I want you to know a need that a man has that he won't ever tell you about. But since I'm the preacher man, I'll say it. Your man needs an attractive wife," he declared.
"I really don't believe women understand how visual men are. … I really don't think women understand how important it is for a man to have a beautiful woman on his arm. It's really important to a man to do that," he said, questioning why women appear to stop paying attention to their physical appearance after marriage.
"Why is it that so many times, women, after they get married, let themselves go? Here's how way too many women are — 'I've got him now, the chase is over.' Hey, that's where you're wrong. The chase ain't never over," he said.
He explained that his wife, who has had three children, gained weight during her pregnancies, but she responded to her weight gain by getting involved with the Weight Watchers program and he joined her to show his support.
"Because she knows it's important. I want a good-looking woman on my arm," he said of his wife. "She wasn't always a bean pole, but she is now. She has lost a lot of weight. She is thin and she wants to look attractive herself and she wants me to look at her and nobody else. One of her favorite expressions is 'food never tastes as good as skinny feels."
In his new statement, Clark said he's been meeting with a professional counselor during his leave of absence.
"I want to say to the church that I'm truly sorry that I embarrassed you," he said in the statement.
"I recognize and understand that what I said was imprudent and discourteous. I sincerely ask for your forgiveness and to be restored as your pastor. I genuinely believe this is the best way forward."
After the sermon went viral, First General Baptist Church, a member of the General Baptist denomination, announced in a statement that Clark's message was not consistent with their values.
The denomination also noted that Clark had resigned as moderator for the General Association of General Baptist meeting scheduled for July 2022.
In a statement posted beside Clark's on the church's website, the deacons of the church also apologized for being "complacent" and accepting "God's blessings toward our church as signs of His favor without adequately attending to our responsibility that the complete principles, truths, and love of Christ are presented from our church's pulpit."
"We, the deacons of the First General Baptist Church of Malden, Missouri, offer this unreserved apology to our congregation, our surrounding communities, our denomination, and the followers of Jesus Christ everywhere," they wrote. "We bear the blame for not offering our pastor counsel, correction, and restoration when errors or inappropriate content was presented."
The deacons urged prayer for "unity and harmony" in the congregation in the days ahead. 
"We are called to model Christ's love through forgiveness and restoration toward our Pastor," they wrote. "This is our goal and we encourage the congregation toward the same love and forgiveness."