Pastor Myles Munroe Says Lack of Character Is Plaguing Leaders Today and He Has Written a Book to Help Restore It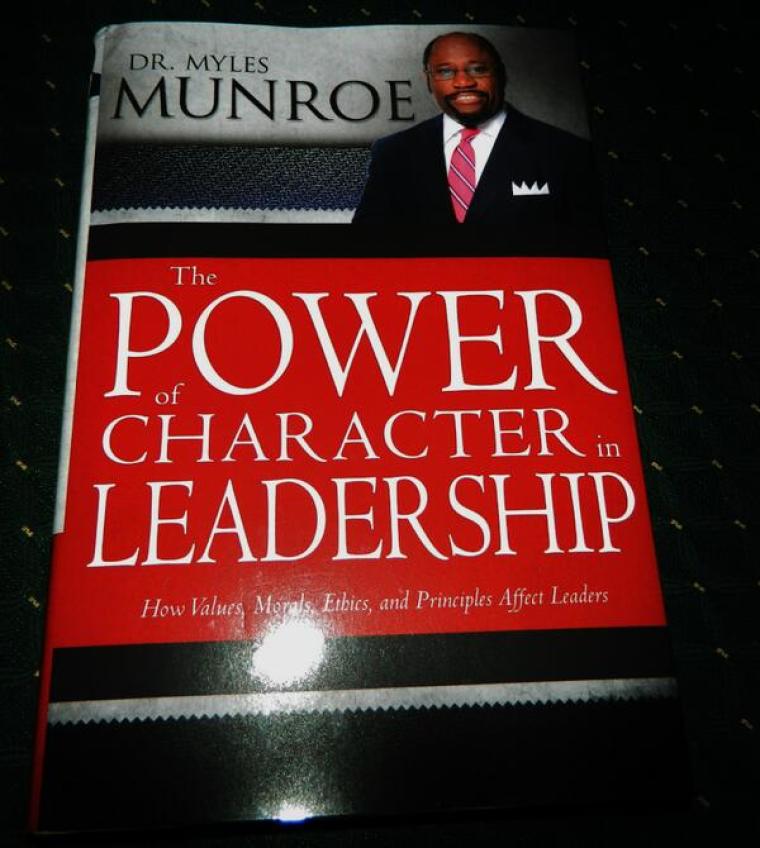 World renowned pastor and motivational speaker Myles Munroe has a new messages for leaders in 2014 and it's a powerful one about character.
In his latest book, The Power of Character in Leadership: How Values, Morals, Ethics, and Principles Affect Leaders Munroe presents a lack of character as a malady affecting leadership in all areas of life today and charts a pathway for restoration.
"I believe that the world is so much lacking leaders of character and that is the number one plague of leadership today. We see leaders who are collapsing in every arena, whether it's politics, business, religion…," he explained in a recent interview on the book published last month.
"This book is really to restore character to its rightful place. Character in leadership is the most important balance for leadership. Without character leaders have no safety. Leadership has no protection without character," he said.
Munroe explains that he treats character as a "personal alarm system."
"Whenever you are tempted to break into your own values and violate your own convictions an alarm goes off and your character says you cannot do that," he added.
"We need leaders who are willing to follow their conscience and their convictions rather than their convenience and their compromise. …This book will deal with those very fragile issues of compromise," he said.