Pastor Who Confessed: There Are Times 'I Don't Feel Like God Is Hearing Me' Kills Self as Congregation, Family Wait for Him on Sunday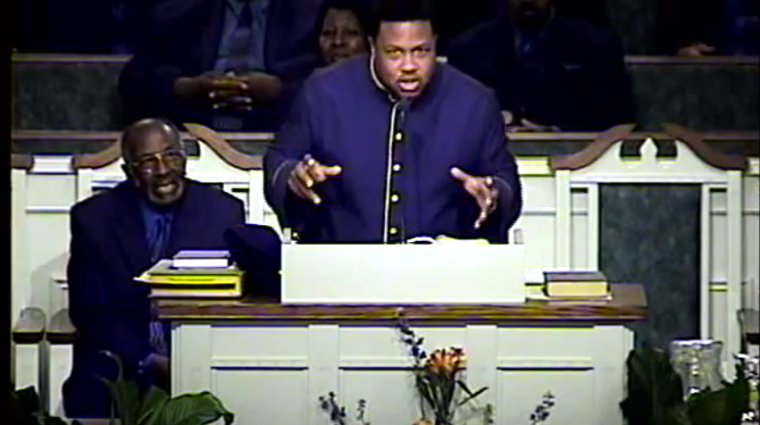 A Georgia pastor and father of two who once confessed that sometimes "I don't feel like God is hearing me" killed himself outside his home while his wife, kids and 800 member congregation waited for him to show up for church on Sunday.
According to 13 WMAZ, Rev. Teddy Parker Jr., 42, of Bibb Mount Zion Baptist Church in Macon, Ga., was discovered by his wife, Larrinecia Parker, 38, in the driveway of their Warner Robins house with a "self-inflicted gunshot wound."
The Christian Post left messages for the family and the church office on Tuesday and responses are still pending.
Lakesia Toomer, a church official, told WMAZ, "We consider this a private matter between the family and the BMZ church family. We kindly ask that the public respects our privacy at this time."
Russell Rowland, a member of the church who employs the pastor's brother at his landscaping business, revealed to CP in a telephone interview that the pastor had sent his wife and two daughters to church ahead of him on Sunday morning and they were all waiting for him to show up with the morning's message from God.
"When he didn't show up they went looking for him," said Rowland. "I'm very surprised because he didn't preach that. He preached totally against it. It's something that the congregation don't really understand."
Rowland explained that church members came together on Monday night and the mood was "solemn."
"Everybody is just kind of stunned right now. I think a lot of people are just trying to understand why that happened. We're just praying to the Lord for guidance on this," he said.
The family he said is devastated because none of them saw it coming. The incident report from the Houston County Sheriff's office shows that the suicide was reported at 1:30 p.m. Sunday.
The pastor's wife and brother, Anthony Parker, were on the scene.
Rowland describes his pastor as a "very caring upbeat guy that cared for people especially with the kids. He was a good man" who inspired him and show no signs of trouble financially or otherwise. The church was doing well and they are in the process of building a new church.
But perhaps there were signs from Pastor Parker.
In a sermon posted on YouTube titled "Facing Your Storm With Confidence" Parker bared his struggles with his faith walk.
"You know a lot of times, we feel like when we are going through stuff and it's a lot that there's nobody there with us. And guess what? God intends for you to feel that way. I know y'all been saved a long time. I know you super spiritual and you know you real holy but there are times in your life, not y'all but me. There are times in my life when I'm going through some stuff where I can't feel God there," he confessed.
"I try to pray but I don't feel like God is hearing me. I try to serve but I don't feel like God is using me. And there are times in your life when God purposely withdraws from you, he doesn't withdraw for the sake of leaving you but he withdraws so you can grow and mature," he added, in a show of encouragement.
Rowland continued, "Can't nobody know what was on his mind when he did that."
When asked how he felt about God and his faith, now that his pastor had taken his life, Rowland said he won't stop believing.
"I still believe in my faith. I still believe in God. I still believe in all his (pastor's) teachings. I believe in what pastor Parker has been teaching me. As I said, that's one of the reasons I am a member of that church, because of him and nothing has changed. I'm just in awe right now and I'm wondering what happened to him. I can't say, you know. I guess it's between him and the Lord. All I can do is pray," he said.