Pastor Who 'Loved Life' Fatally Shoots Wife Then Turns Gun on Himself; 16-Y-O Granddaughter Finds Bodies on Deck of Home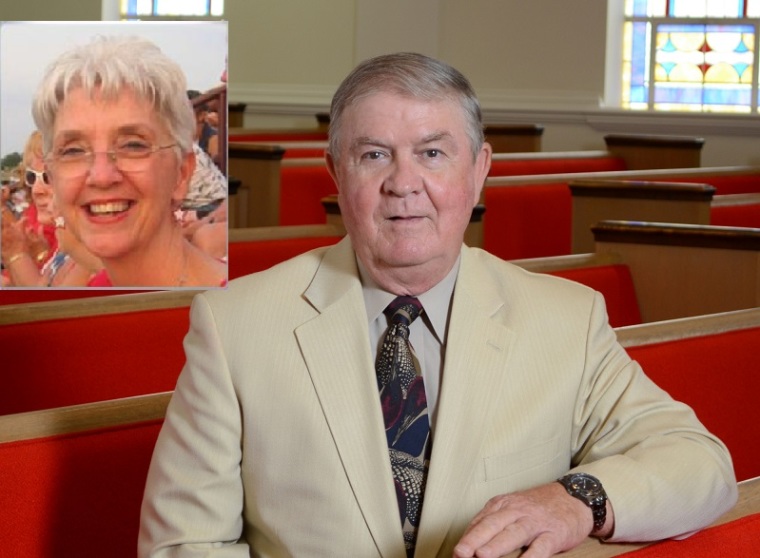 To members of the East Lumberton Baptist Church in North Carolina, Rev. William "Bill" Scott, 68, and his wife, Charlotte, 64, were a happy couple that loved life. So it was quite a shock last Wednesday night when a service at the church was interrupted by the news that Rev. Scott and his wife had been killed.
"We have had a tragedy occur within our church family today. Two of our dearest saints, Rev. Bill and Charlotte Scott, have gone to be with the Lord. The details of the situation are still unknown, so just be in prayer for the family during this time," East Lumberton Baptist Church noted in a brief message on its Facebook page last Wednesday.
Scott had served as interim pastor at Charity Baptist Church in Hope Mills and was also the treasurer at East Lumberton Baptist Church, according to WTVD.
As word began to spread as to how the couple died, those who knew the Scotts were shaken a bit more.
Deputies with the Robeson County Sheriff's Department told WTVD that they believe Scott shot his wife, then turned the gun on himself. Their lifeless bodies were discovered by their 16-year-old granddaughter who lived with them.
"They loved each other, they loved life and it's just so hard to believe," Joyce Crib, a member of East Lumberton Baptist Church told WRAL.
"He was involved in so many things. Anything that had to be built or worked on, he did. She was so active," said Betty Rising, another member. "Anything that needed to be done, Charlotte would do it. This is certainly a real blow to our community and our church."
On Monday, Charlotte's funeral was celebrated by East Lumberton Baptist, and according to a post from the preacher at the funeral on the church's Facebook page, the event was quite solemn.
"It was a very sad day preaching the funeral for Charlotte Scott. She will be greatly missed by me and all that knew her. She was so faithful to the Lord and such a sweet person to be around. As I preached today, when she entered into heaven, the Master said: 'Well done, my good and faithful servant,'" noted the post.
Funeral arrangements for Rev. Scott are still being finalized, according to several reports.