Pastor Who Serves Homeless Women Is Being Accused of Raping Them
A Florida pastor was arrested earlier this week on charges that he raped at least one of the women who stayed at a shelter he ran for the homeless population.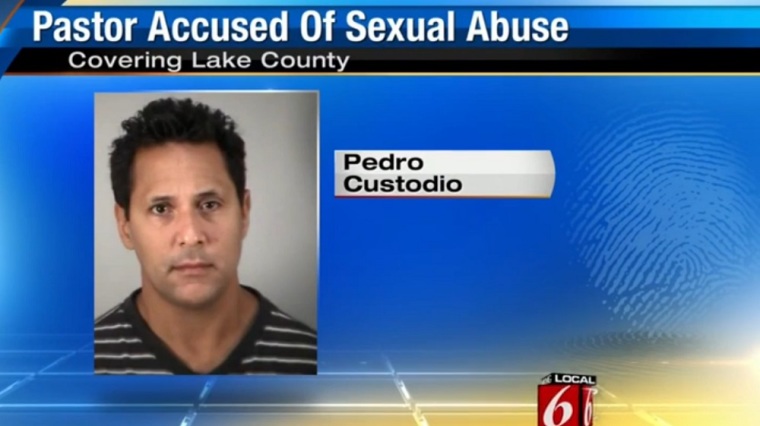 Pedro Custodio,44, was arrested Monday following allegations from three women who accused the leader of sexually battering them.
Since being arrested, Custodio has admitted to having sexual relations with the women at Our Father's House of Refugee Ministries, which is located in the city of Eustis. However, he has denied charges that it was not consensual, including allegations from one woman who accused him of asking her to help him move boxes before locking the door and raping her.
Custudio was jailed Monday night, but is now free on bond. He is charged with two counts of sexual battery and one count of attempted sexual battery.
Pastor Moses Robbins, who runs Revolution Church near where Custudio's transitional home was located, said that he offered up his church's space to the pastor after seeing the decrepit condition of Our Father's facilities.
"When I found out that his transitional home right around the corner was meeting in their driveway, with the bugs in Florida and the heat, and they were having a little church service in their driveway, I thought it would be right to open up our sanctuary to a group that was just starting like someone did for us," Robbins told Click Orlando.
According to Robbons, Custudio is also married and has several children.
"On Sunday evenings he comes, his wife is a lovely lady, she sings and he preaches. They've got, I don't know, four or five little beautiful kids; and he's got, I don't know, probably 15 or 20 people that come," said Robbins, describing Custodio's congregation.
On its website, Our Father's House of Refugee Ministries describes its mission as to "assist the needy and homeless of our community, with spiritual guidance, food, clothing, information of other resources in our area, and feeding the soul and body."
It also adds that the ministry began in February 2010, and that "Pastor Pete has 14 years of experience working with the homeless."
"Our vision is to be a refuge to those in need, be it spiritually, physically, or emotionally. We have the access to help with food, clothing, and provide different resources to them within our community. The different resources that we could guide them with are counseling services, domestic violence, family health hotline, shelter, utility assistance, and many other sources of information."