Pastor Whose Wife Was Shot Dead Says There Will Be Church on Sunday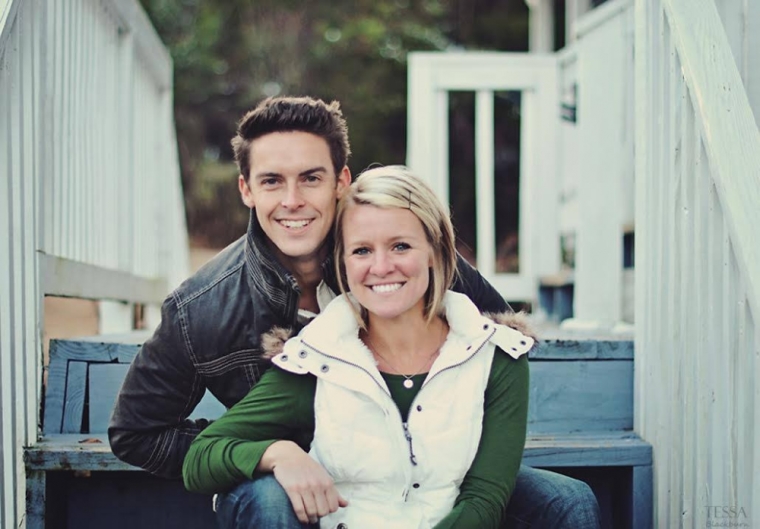 As police in Indianapolis grapple to find the suspected burglar who killed his pregnant wife Tuesday morning while he was away from home at the gym, Pastor Davey Blackburn of Resonate Church told his followers Friday morning that there will be church as usual on Sunday.
"I cannot thank you enough for the unbelievable outpouring of love that you have shared with my family over the past few days. As many of you know, my wife Amanda Grace and our unborn baby have been tragically killed," said Blackburn in a message on his church's Facebook page Friday.
"We are going to have church this Sunday, just like we always do. In addition to meeting together at our normal service times, we are going to focus on celebrating Amanda's life later Sunday afternoon. Please join me at Traders Point Christian Church at 5 p.m. We are going to worship, share the Gospel through sharing Amanda's story, laugh together and cry together," he continued.
Blackburn also asked his followers to invite as many people as possible to church who do not know the Lord and warned them not to speak with the media if they are approached.
"Her heart would be that you invite as many people as possible to this celebration service that do not know the Lord. Amanda's story has attracted national news. I know that Jesus is going to make good come from this, so in the event someone from the media tries to speak with you, simply respond by asking everyone to join us in prayer for my family. You can let them know that we have extremely heavy hearts and although we are hurting tremendously, we are still hoping and believing that great things are still yet to come," Blackburn ended.
Blackburn's 28-year-old wife, Amanda, who is also the youngest daughter of Pastor Phil Byars of First Baptist Church, Elkhart in Bristol, Indiana, reportedly died fighting her attacker.
Police who planned a press conference to discuss crime in Indianapolis Friday told the Indy Star that Amanda was shot and critically injured around 8:30 a.m. Tuesday inside the couple's home in the 2800 block of Sunnyfield Court in the Wynnedale-Spring Hill neighborhood, near 38th Street and West Kessler Boulevard, North Drive. They also confirmed that the shooting is being investigated as a robbery but provided no further details such as possible suspects at the time.
The Christian Post reached out to the Indianapolis Metropolitan Police Department for further updates on the investigation Friday morning but none was available at the time this story was published.
In an earlier message posted on the church's website, Blackburn had expressed a desire to grieve presumably in private.
"Thank you for understanding my desire to take these next few days to continue to grieve for Amanda Grace. My focus right now is to let The Lord minister to my heart as I continue to shepherd little Weston's. I'll be taking this time to focus on being a great follower of Jesus, dad, family member, and pastor to our growing church," he said.
Legal experts told the Indy Star Friday that anyone arrested in connection with Amanda's murder could face a much harsher penalty because she was pregnant. A conviction for just Amanda's murder they say could send a person to prison for 45 to 65 years. In some murder cases the perpetrator can be imprisoned for life or face the death penalty.
How Amanda's case will be treated will depend on whether the killer knew the woman was pregnant or how far along she was in her pregnancy, say experts.
Indianapolis attorney Jack Crawford, a former Lake County prosecutor, said a state statute passed in 2009 allows the state to seek a harsher sentence of an additional six to 20 years if a murder victim is pregnant.
"I think if there's a court hearing, prosecutors can make a very, very good case that an enhancement from six to 20 years is appropriate," Republican Sen. Jim Merritt, R-Indianapolis, told the Star.