Paula White Officially Appointed Senior Pastor of Zachery Tims' Fla. Church (VIDEO)
Riva Tims Files Lawsuit; Reportedly Calls New Destiny Christian Center Her Legacy
[UPDATE] 12/29/11 13:18 p.m.
Paula White Reported New Pastor of Zachery Tims Church
New Destiny Christian Center announced Thursday morning that Paula White is the new senior pastor of the Florida megachurch the late Zachery Tims founded 15 years ago with his ex-wife, Riva Tims, who is also suing the Florida megachurch. 
After weeks of speculation that White, who currently leads Without Walls International Church in Tampa, would be taking over leadership duties for the Apopka church, NDCC administrators confirmed the rumors in a press release.
"We celebrate the continuation of a vision, a vision launched back in 1996 with the founding of New Destiny Christian Center as a non-denominational church with a multi-cultural mission," read the statement attributed to Board of Directors member Elder Marguerite Esannason, according to the Orlando Sentinel.
"The central directive of this ministry has always been to build people of purpose, power and prayer. We believe Pastor Paula will continue to make New Destiny a church for all people, reaching out to the hurting and the lost by touching lives and helping individuals overcome the disabling challenges of life."
The decision comes amid an announcement from Riva Tims during a press conference Thursday morning that she has filed a lawsuit against New Destiny, which she reportedly called her "heritage and legacy."
"I'm here to declare to you today that as a founder of New Destiny Christian Center, that I am the real mother," Tims said at the press conference, according to Central Florida News 13.
The lawsuit claims church bylaws position her as the heiress apparent to the Apopka megachurch, the Orlando Sentinel reported. Ms. Tims' attorney, Attorney Robert Gibson, said that it was not up to the Board of Directors to choose Zachery Tims' successor, but that the decision should be made by church members.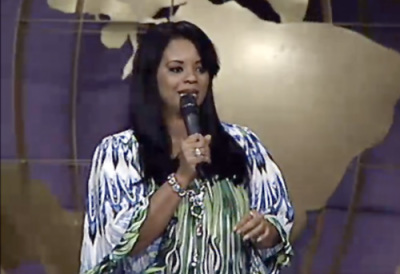 Ms. Tims, mother to the four children her late husband left behind, helped co-found the 8,000-member New Destiny Christian Center in 1996 in Apopka, Fla. The pair divorced in 2009 after Zachery Tims reportedly had an extra-marital affair. Ms. Tims eventually founded her own church, Majestic Life Ministries in Orlando.
Tims, who flew to New York to identify her ex-husband's body and spoke from NDCC's pulpit days after his Aug. 12 death, revealed Dec. 22 that she had tried to meet with NDCC's board members as well as White, but was turned away.
"To the members of NDCC, I know there is a lot going on for you all right now. ... The children and I feel the same concerns many of you have expressed to me. Please know that even though the Board including Paula White refused to meet with me as the co-founder of NDCC on behalf of my children, I have a resolve that God is ALMIGHTY and HE is the righteous judge. Continue to pray for God's perfect will and that the Spirit of Truth will continually be manifested," NDCC's former first lady wrote in a Facebook post.
When it was announced that a search was on for a successor to fill the role left behind by 42-year-old Zachery Tims, there were apparently expectations from NDCC members and supporters of the first family that Riva Tims would be somehow involved in the process.
Riva Tims responded at the time to the calls for her involvement at NDCC, saying she had not been approached by church administrators.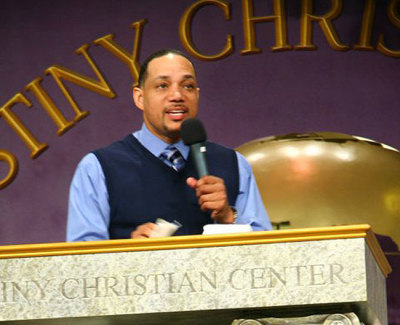 The NDCC congregation was recently given a survey asking for their choice on a new senior pastor, but only White was listed, which reportedly upset some members.
Members of the Florida megachurch have held protests, demanding that board members resign from their position if they actually intended to reveal White, 45, as senior pastor. Some members reportedly plan to take legal action and have called for a boycott of Sunday services.
Riva Tims' supporters also rallied outside of the Apopka church demanding that NDCC's co-founder be considered for leadership.
When The Christian Post contacted New Destiny on Dec. 16 regarding speculation of White's appointment, executive administrator Minister Samuel Anderson declined to comment.
White, whose Without Walls International Church was co-founded with ex-husband Randy White in 1991, told NDCC congregants after Tims' death that she had considered the charismatic preacher as her "spiritual son."
The Tampa minister, who has twice divorced, will reportedly be a non-voting member of NDCC's Board of Directors and will answer to directors as well as the Board of Regents.
"I will come to my new assignment with a servant's heart, humbled by this great responsibility and grateful for the confidence the board has shown in naming me Senior Pastor," White said in a statement, according to the Orlando Sentinel. "I will work tirelessly each day to ensure that the mission of this church is fulfilled and that its ministry and congregation remain united and strong."
CP has made repeated attempts to speak with White or a representative at Without Walls International Church.
Riva Tims is not alone in voicing her opposition to White's appointment as senior pastor of New Destiny.
Bishop Ira V. Hilliard, a Texas minister who leads New Light Christian Center Church in Houston, resigned from the board of bishops charged with aiding NDCC in its transitional process, saying in Dec. 15 video: "My commitment to integrity will not allow me to support something that I believe is deception and that compromises previously agreed upon procedures and protocol."
White, who rose to prominence as a televangelist and accomplished author after her 2007 divorce and departure from Without Walls International Church, returned to the Tampa church and took the reigns at the request of her ex-husband. Now, it appears White will be holding leadership roles at two megachurches.
The Ledger, a Florida publication, reported on Dec. 26 that Without Walls Centeral, Without Walls Tampa's sister church in Lakeland, Fla., was facing closure and was "on the verge of either being sold or going into foreclosure," according to the Rev. Randy White.
However, Without Walls Central has been renamed Harbor of Hope Ministries and is being led by Senior Pastor Sheila Coffey and Co-Pastor Bill Coffey, according to a notice on www.withoutwallscentral.org. A representative with Harbor of Hope informed CP Thursday that the ministry was not affiliated with Without Walls Central.
Sheila Coffey is listed as a former pastor at Without Walls International Church on the ministry's website. Her husband, Bill Coffey, is listed as a member of Paula White Ministries. 
The Christian Post Daily Report 12.29.11