Perry Noble Is Ready for the Next Step in Ministry and It's Not NewSpring Church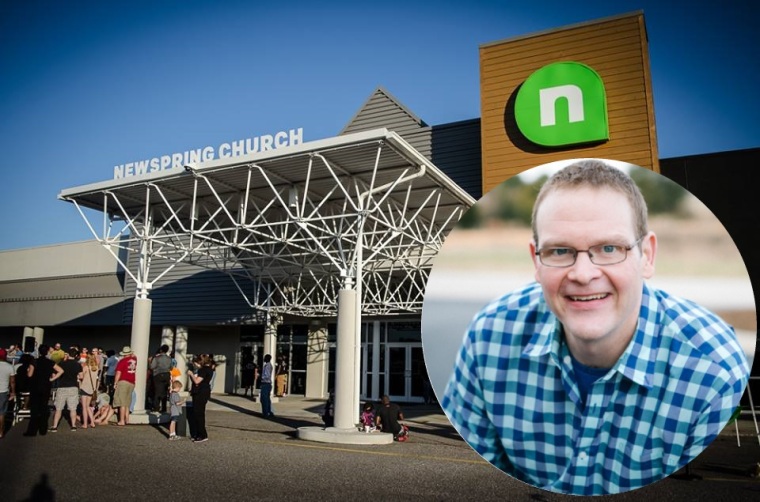 Five months after being fired as senior pastor of South Carolina-based NewSpring Church due to a drinking problem and marital issues, Perry Noble says he's ready to take the next steps in his life and ministry.
In a blog posted to his website last week, Noble said that he is moving forward. The former megachurch pastor admits that he had hoped to spend his entire career at NewSping Church, which he founded 16 years ago, but says he will not live in the past. He feels that his new calling is church and business consulting.
On the blog Noble writes, "After much thought, prayer and seeking godly and wise counsel I believe the Lord has clearly shown me I am supposed to step into church and business consulting."
The former pastor also shared about what wisdom he had to offer.  "I've actually planted and built a great church, and really do believe that what the Lord was gracious enough to teach me in the 16 years I was at NewSpring could be used to encourage, challenge and advance the church/ministry you are wanting to see achieve its maximum potential."
Noble also revealed that at one point during his leadership at NewSpring Church, he managed 425 employees and a budget of $63 million.
Since his firing back in July, Noble has checked into a treatment center for alcohol addiction and worked on his marriage under the guidance of a Christian therapist.  He was later released from rehab and went "dark" on social media in order to focus on re-connecting with his family.  
In October he revealed the reason behind his fall from the pulpit.
"I chose isolation over community. ... Isolation is where self-doubt dominated my emotions, causing me to believe I just could not carry the weight anymore, and alcohol was necessary for me to make it through another day," Noble explained.
"I was sick — deceived by sin, alcohol and myself. I justified this by saying I needed it [alcohol] to take the edge off, to help me relax, to help me deal with the pressure at home."
"Honestly, I knew the entire time I was using it as an excuse to zone out at home, thus causing me to neglect my role as a husband and a father. As I look back on making this foolish exchange, waves of self condemnation crash into my soul. I know I've been forgiven for the sin, but I must now deal with the consequences."
Noble also pleaded with other married couples to not give up on their marriage and fight to keep their family intact.  
NewSpring Church has grown in its 16 years under Perry's leadership to have a weekly attendance of 32,000 congregants across 11 satellite campuses.