Mark Driscoll 'Grateful to God' for Dismissal of Mars Hill Racketeering Lawsuit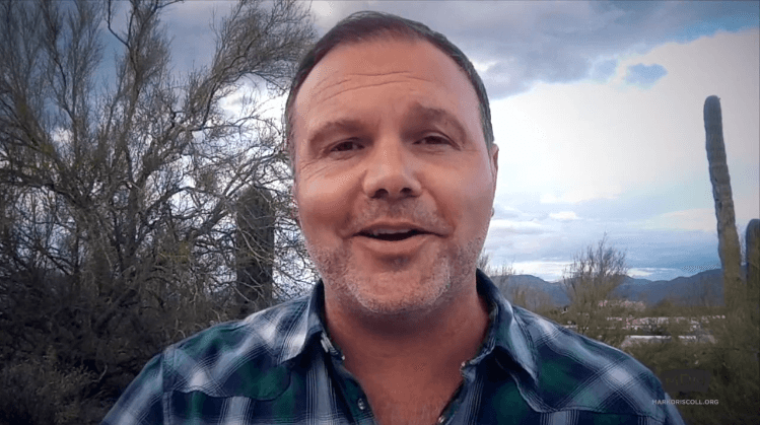 A civil racketeering lawsuit that has dogged former Mars Hill Church Pastor Mark Driscoll since he was forced to resign from the now dissolved church in 2014, was dismissed by a U.S. District Court judge on Thursday.
"I am grateful to God for the dismissal of these false and malicious allegations," Driscoll, now senior pastor of Trinity Church in Scottsdale, Arizona, told The Christian Post on Friday. "I remain steadfast and committed to preaching the Gospel of Jesus Christ. I am forever humbled and thankful for the prayers and tremendous support of family, friends, and fellow pastors."
The four plaintiffs named in the 42-page lawsuit against Driscoll didn't have the money to pursue the case and never served Driscoll or former chief elder Sutton Turner, who was also named as a defendant, with the necessary documents, according to The Seattle Times. As a result, the case was dismissed.
Regarding the racketeering charges CP reported in late March that Driscoll said he had not been served with any charging documents.
"I don't know anything about that [racketeering charges]," he told local news station KCTV5. "Haven't been served, nothing has been done. At this point it's false and malicious, and I would reject and refute all of that, and I'm very excited it'll all be cleared up."
The Evangelical Council for Financial Accountability, a respected accreditation organization, was also accused of being a co-conspirator in the suit but was not listed as a defendant.
Filed by the Law Office of Brian Fahling, the suit questioned how more than $2 million in donations for church planting and a festival were spent.
Turner, a former Mars Hill chief elder, had requested that U.S. District Court Judge James Robart sanction the plaintiffs. The judge declined to do so, citing that the plaintiffs' complaint was not "frivolous on its face," and that they had not acted in bad faith, recklessly, or with an improper purpose, according to The Seattle Times.
Driscoll still faces allegations of plagiarism and fostering an abusive work environment at the now defunct Mars Hill Church, both of which he denies.
Once described as one of America's "most prominent and celebrated pastors" by Forbes magazine, Driscoll resigned as senior pastor of Seattle-based Mars Hill in October 2014 after a confluence of events marred his reputation. Two weeks after Driscoll's resignation, Mars Hill Church announced that it would dissolve.
Now the pastor is hoping for a fresh start with his new place of worship in Scottsdale. According to the church's website, Driscoll spent months praying for a facility with 1,000 or more seats that was situated along the city's 101 Freeway. He found just that with the Glass and Garden Drive-In Church.
Built in 1966, the church is a mid-century modern circular structure that seats 1,400. Driscoll said he will be a Bible-teaching pastor who will "preach and teach Jesus."
Despite his past troubles, Driscoll has received support from many fellow clergymen. Former South Carolina-based megachurch Pastor Perry Noble — who was fired as senior pastor of NewSpring Church last month for alcohol abuse and other "unfortunate choices and decisions," and is currently under psychiatric care.
In early February, Noble took on critics who felt that Driscoll wasn't ready to lead another congregation. "Here's a man who messed up, made some mistakes, admitted it, apologized, said he was sorry — he's starting over. ... Who made you the judge on whether or not he's ready?"