'Persona 5' Release Date News: It's Getting Closer as Japanese Retailer Displays Advertisement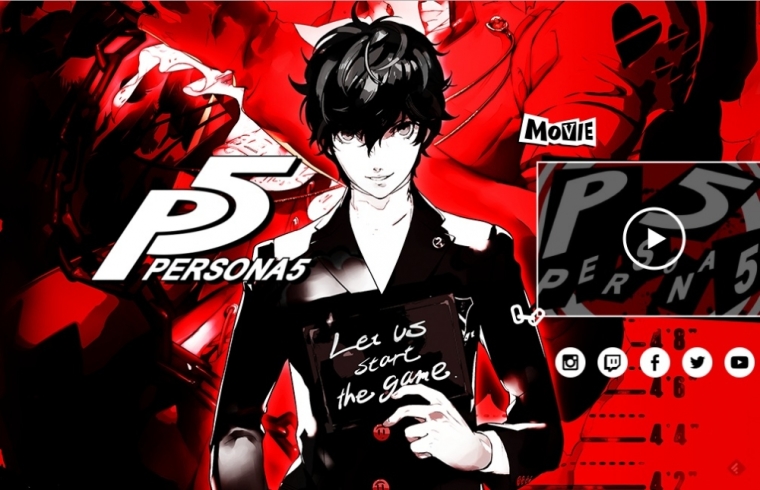 An advertisement for the upcoming Japanese role-playing game from video game publisher Atlus, "Persona 5," has been spotted in a Japanese store. From the looks of things, the JRPG is preparing for its much-awaited launch this summer.
Japanese retailer Animate, which sells anime, games, and manga, put up the "Persona 5" advertisement in one of its stores in the Machida, Tokyo region. The retailer promptly snapped a photo of the ad (below) and shared it on Twitter on Friday, Feb. 5.
The ad is surrounded by "Persona" merchandise, which suggests Atlus has started working its marketing gears for the title's nearing launch. Persona Central notes that this is the first direct advertising push for the game, excluding previous promotional campaigns like "Hunt for the Phantom Thieves" event last year.
Unfortunately, the ad only confirms the title's release window, summer 2016, not a specific release date. Naoto Hiraoka, Atlus chief executive officer, announced the release window in an interview that was published in Japanese gaming magazine Dengeki PlayStation. The title will be available to Sony's PlayStation 3 and PS4 in Japan. The game will also come to North America within this year, but Atlus has not provided a specific release date or window as of this writing.
"Persona 5" was announced in 2013 and was initially scheduled to release last year. The game was delayed to summer 2016, "in order to make sure the next iteration of the Persona series lives up to the expectations of fans."
"Persona 5's" director Katsura Hashino previously teased how the title is different from past "Persona" games by having a "roguish antihero" as the main protagonist. It will also revolve around a series of heists. The game takes place in Shibuya, Tokyo, and each character's persona will be based on a famous character from literature.