Philip Seymour Hoffman Net Worth and Heirs, Where Will Actor's Fortune End Up?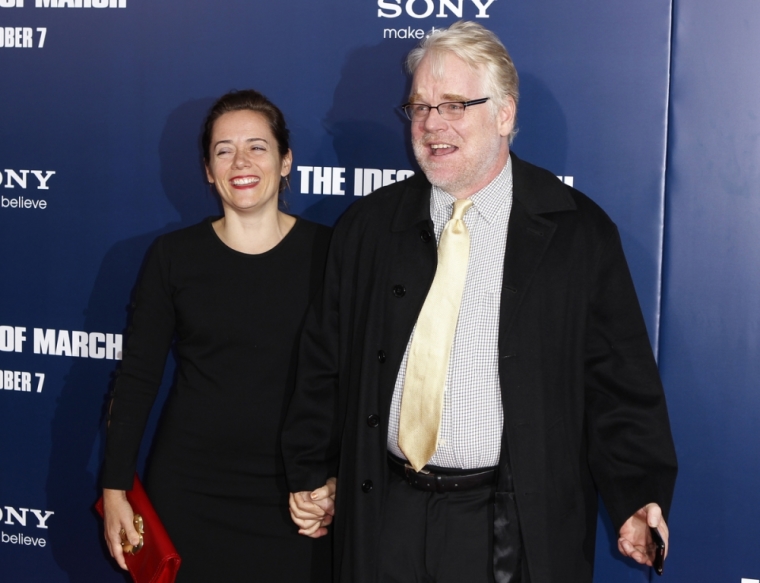 The entertainment industry is still reeling over the death of Philip Seymour Hoffman on Sunday, but questions about what the actor leaves behind loom in the background this week.
Hoffman was found dead in his Manhattan apartment on Feb. 2 after he failed to pick up his children from their mother's house. It is believed that the Oscar-winning actor died of a drug overdose, and reports indicate that several dozen empty bags used for heroin and syringes were found in his home. He was 46.
Best known for roles in films such as "Magnolia," "The Talented Mr. Ripley, "The Ides of March" and "Capote-"which earned him an Oscar, Hoffman is often referred to as one of the greatest actors of his generation. Furthermore, his net worth is estimated to be $35 million, according to the New York Times.
In light of his death, many questions arise as to what will happen to the actor's fortune. He leaves behind his longtime girlfriend, Mimi O'Donnell, and their three children; son Cooper and daughters Tallulah and Willa. It remains to be seen how Hoffman's estate will be divided, either among family members or charitable organizations or both.
Hoffman's worth continues to grow despite his tragic death on Sunday. The actor leaves behind several projects, including "The Hunger Games" films in which he portrays Plutarch Heavensbee. The actor was reportedly just seven days away from finishing filming its sequel, "The Hunger Games: Mockingjay Part 2."
The actor's other forthcoming projects include "A Most Wanted Man" in which he co-stars alongside Rachel McAdams and Robin Wright, as well as the film "God's Pocket" which features Christina Hendricks and Richard Jenkins.
Meanwhile, Hoffman's family released a statement over the "tragic and sudden loss," and they are receiving widespread support from several of the actors' former co-stars, including Julianne Moore, George Clooney and Tom Hanks, who also released statements of their own.
"I feel so fortunate to have known and worked with the extraordinary Philip Seymour Hoffman, and am deeply saddened by his passing," Moore said, according to Entertainment Weekly.
"My thoughts and condolences are with his family," she added. The actress starred in "Boogie Nights," "Magnolia" and "The Big Lebowski" alongside Hoffman.
"This is a horrible day for those who worked with Philip," Hanks said. "He was a giant talent. Our hearts are open for his family."