Planned Parenthood Sued for Not Reporting Child Rape; Sends Victim Back to Abuser After Performing Abortion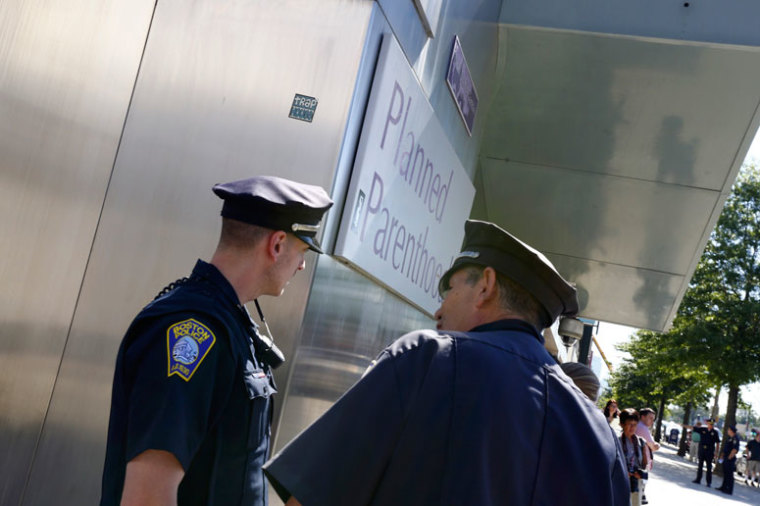 Planned Parenthood of the Rocky Mountains, which received $2,302,026 in government grants in 2011-2012, is facing a legal challenge from the mother of an underage girl who was taken to the facility by her abuser to have an abortion.
The lawsuit, Cary Smith v. Rocky Mountain Planned Parenthood, was filed on June 20 and claims that the then 13-year-old girl was taken to the clinic by her abuser, who was also her step-father, to have an abortion on May 3, 2012. Not only did the staff not ask the girl if she was being sexually abused by an adult, they also neglected to contact law enforcement or child services to report suspected abuse of the girl.
When the victim finally told her mother about the sexual abuse and abortion on July 18, 2012, she was taken a local hospital for an examination and to report the abuse. The mother also obtained her daughter's abortion record from Planned Parenthood.
According to the lawsuit, after the abortion was performed, the victim was left alone to walk outside the clinic back to her abuser, Timothy Smith, who was in his car having lunch during the child's abortion.
Similarly, the lawsuit states that Planned Parenthood staff injected the 13-year-old with a form of birth control at Smith's request, despite the fact that the girl was fearful of needles.The birth control, according to the suit, only allowed the abuse to continue without further risk of pregnancy.
After the victim's mother reproted the sexual abuse to authorities, Smith was arrested and charged with multiple counts of felony sex abuse, and pled guilty to two counts in late 2012, according to the pro-life group Operation Rescue.
Earlier this month, the pro-life group Live Action released an undercover video from an affiliate of the clinic in which a Planned Parenthood counselor is seen giving a young girl, whom she believes to be 15 years old, sexual advice about bondage and various forms of BDSM sex (bondage and discipline/dominance and submission/sadism and masochism).
Since the release of the undercover videos, Colorado Attorney General John Suthers told the National Catholic Register that state attorneys are reviewing Live Action's tapes, which show a Planned Parenthood counselor telling an underage girl to go to a sex shop and to continue experimenting with different sex acts with her boyfriend.
Suthers further explained to the Register that while he can review the undercover videos from Live Action's investigation, he doesn't have jurisdiction to take action. Jurisdiction falls under Arapahoe County District Attorney George Brauchler, whose Communication's Specialist Michelle Yi told the Register that the office has already "informed the Littleton Police Department of this matter for consideration."
Lila Rose, president of Live Action, said she's pleased that her organization's investigative report has spurred authorities to at least look into allegations of suspected criminal activity at Planned Parenthood.
"We are relieved to learn that authorities in Colorado are taking these tapes, and their shocking and extremely troubling contents seriously," Rose said in a statement shared with The Christian Post.
"Parents can come together and condemn an institutional ethos where sexual abuse of teens is portrayed as consensual sexual activity — where tax-funded counselors can recommend Internet pornography and sex shops, and advise children on how to hide these things from their parents. We encourage every state to follow Colorado's example and investigate Planned Parenthood facilities in their jurisdictions," she added.