'Pokémon GO' News, Update: New Grass-Type Pokémon Event Revealed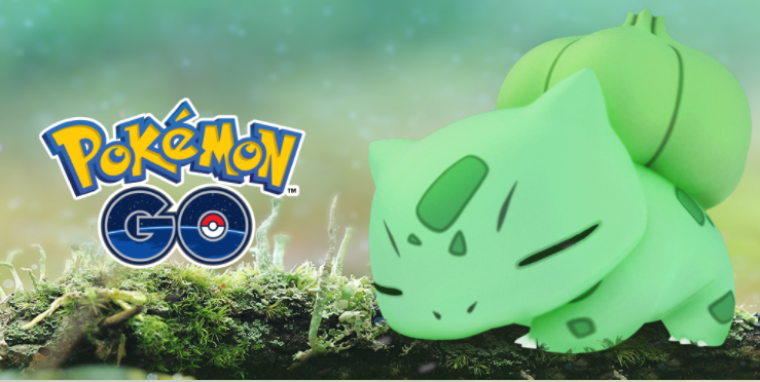 There is an ongoing event on "Pokémon GO" called the Worldwide Bloom that allows players all over the world to see an increase in spawn rates of grass-type Pokémon.
Players have until May 8 to take advantage of this boost. They can watch out for both first- and second-generation Pokémon to pop up.
Some of the Pokémon that "Pokémon GO" players can expect during the event include Bulbasaur, Weepinbell, Bellossom, Jumpluff, Hoppip, Sunkern and Sunflora many others.
It is important to note that Worldwide Bloom simply increases the number of grass-type Pokémon that players will see in the wild. There are no other aspects of "Pokémon GO" that are affected.
Forbes points out that the event is actually shorter than usual as Niantic Labs usually run events for the hit game that last a while week. Also, it is not based on a holiday or any special day like the developer usually does.
There are not XP or candy bonuses included as well. The event also does not involve any sale on the items available on "Pokémon GO" and there is clearly no changes or tweaks to the gameplay.
This has the abovementioned site thinking that Niantic could be looking to hold micro and major events every month instead of just the latter, the ones inspired by holidays and involves more items and gimmicks.
The site believes that the short period the Worldwide Bloom runs as well as the limited offer that it provides to "Pokémon Go" players suggest that Niantic still has something bigger up its sleeve this month.
If there is no other event planned for May, Forbes believes that there is something much bigger coming next month. After all, the site promised a big update for the game this summer.
Niantic has been working away on an update that will change "Pokémon GO" in big ways including new and improved gyms as well as the addition of Legendary Pokémon. Since it will be a massive drop, the developer wanted to keep things small for this month leading up to the big release.
Apart from the Worldwide Bloom event, Niantic is also set to kick-start an event that will encourage gamers to go outside and explore their cities.
This event, set to start tomorrow, May 7, in Charlotte, North Carolina, will see players search for Pokéstops and gyms that will be physically be marked along a set route, leading them to some Pokémon.
The event is made possible with Knight Foundation, a national organization promoting civic engagement, for a community-based initiative.