Polygamist Family Speaks About Sex: 'We're Not Perverted or Twisted'
Brady Williams and his five wives are the stars of a new reality series on TLC. The six Williams family members decided to go public with their story in order to dispel myths about polygamy, including about sexual relations between Brady and his wives.
"All of America is having sex," Brady told HuffPost Live. "It's no big deal to answer [questions]. We're not perverted, we're not twisted. We're normal – we're just normal times five."
However, Dean Gregory Alan Thornbury of the school of theology at Union University in Tennessee has been quick to point out that polygamy, even within "Christian" families, makes void God's command for one man and one woman to "become one flesh," as it is written in the Bible. He notes that the nouns used in this command are singular for a reason, in reference to the Garden of Eden, in which Adam and Eve were brought together by God -- one man, one woman.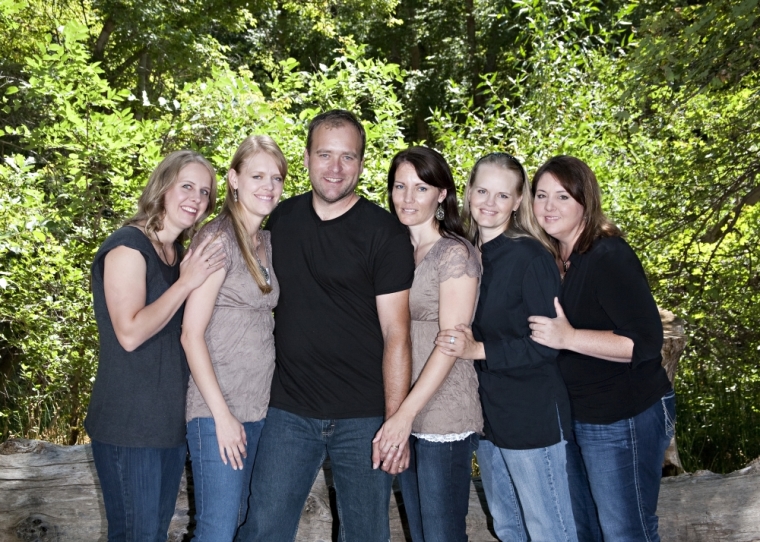 The Williams family is the second polygamist family to be featured on TLC. Kody Brown and his four wives have starred in their own series for four seasons. The Brown family, like the Williams, wanted to go public in order to dispel myths about polygamy and religion. In fact, the Williams family has the Brown family to thank for allowing them to safely live in Utah.
The Brown family sued the state after being "forced" to leave for practicing polygamy. The Browns won the lawsuit and now other polygamists are able to practice their beliefs in the state of Utah without fear of persecution.
"It's a first step in the right direction toward the de-marginalization of polygamists," Brady told the Associated Press soon after the court decision came down. "Women are not a commodity and they shouldn't be treated as such. There needs to be complete symmetry within a marriage."
However, there are others who feel that the Utah ruling sets a dangerous precedent for the institution of monogamous marriage.
"Same-sex marriage advocates have told us that people ought to be able to 'marry who they love' but have also always downplayed the idea that this would lead to legalized polygamy, a practice that very often victimizes women and children," Tony Perkins, president of the Family Research Council, said in a statement after the ruling. "But if love and mutual consent become the definition of what the boundaries of marriage are, can we as a society any longer even define marriage coherently?"
The Williams family has 24 children and will be featured in the series, which returns on Sunday, March 9 at 10 p.m. EST on TLC.