Pope Francis Bats for Fewer Children in Families
Pope Francis Bats for Fewer Children in Families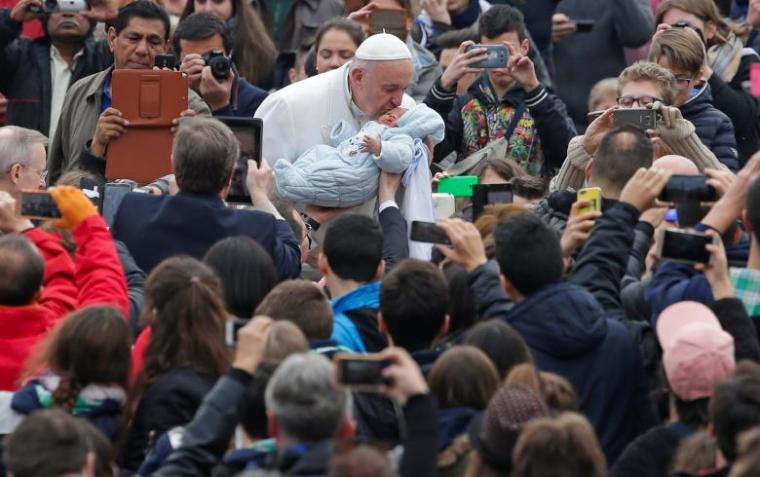 An environmentalist told a Vatican panel that the Pope wants couples to have fewer children to make the world sustainable. The remark was made by botanist Peter Raven at a press conference that concluded a workshop on how to save the natural world last week.
"We need at some point to have a limited number of people which is why Pope Francis and his three most recent predecessors have always argued that you should not have more children than you can bring up properly," LifeSiteNews quoted Raven as saying.
Raven, who is president of the Pontifical Academy of Sciences (PAS), reiterated that the problem is one of inequality. The rich use more of the world's resources than the poor and that the central element of the solution for "overpopulation" is the need to limit the number of people.
"In the framework of social justice worldwide, we need to find ways for natural resources to be distributed on the basis of compassion and love. We hope for support...for our endeavor to develop sustainability," he said. The three other panelists concurred that the earth's survival is tightly linked to the number of humans.
It hastened to add though that the panel does not endorse any of the artificial birth control methods the Church prohibits. The catechism of the Catholic Church regards any action that jeopardizes the procreative integrity of the marital act as "intrinsically evil."
Another panelist, Partha Dasgupta, expounded on their finding on the link between the planet's population and survival, saying that the current number of people is not sustainable. Short of providing the ideal population, he merely said humans must arrive at a point where their numbers are determined by how the planet can replenish itself. "It depends on the total demand that we make on Mother Nature," he said.