Pope Francis Warns North Korean Nuclear War Could Wipe Out 'Large Part of Humanity'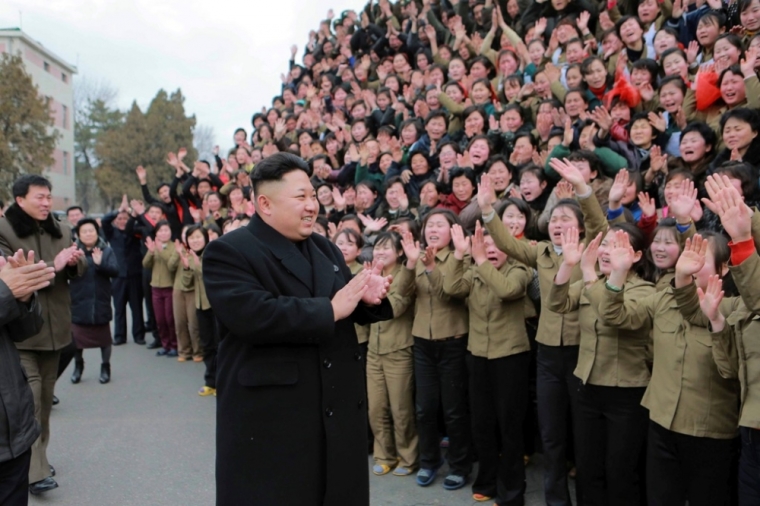 Vatican leader Pope Francis has warned that a "large part of humanity" could potentially be wiped out in a nuclear conflict with North Korea, as rhetoric from dictator Kim Jong Un continues to escalate.
"It's piecemeal but the pieces are getting larger, and are concentrated in places which were already hot," Francis told reporters when he was returning to Italy from Egypt on Saturday, CNN reported.
"Today a wider war would destroy, I won't say half of humanity, but a large part of humanity and culture. It would be terrible. I don't think humanity today could bear it."
The Roman Catholic Church leader further urged the United Nations and third-party intermediaries to find a "solution through diplomatic means" and avoid war with North Korea, which has been carrying out several missile tests over the past few months in President Trump's administration, just as it did during Obama's and George W. Bush's administrations.
"I think the United Nations has the duty to resume its leadership, because it has been watered down a bit," Francis said.
Others, such as Philippine President Rodrigo Duterte, have also warned that Kim wants to "end the world," and said that one misstep could be "catastrophic" for Asia and open up nuclear war.
"There seems to be two countries playing with their toys and those toys are not really to entertain," Duterte said during a news conference after the ASEAN summit in Manila, referring to the U.S. and North Korea.
"You know that they are playing with somebody who relishes letting go of missiles and everything. I would not want to go into his (Kim's) mind because I really do not know what's inside but he's putting mother Earth, the planet to an edge."
He added: "The guy (Kim) simply wants to end the world, that is why he is very happy. He is always smiling. But he really wants to finish everything and he wants to drag us all down."
Trump was asked in a recent interview with CBS News' John Dickerson on "Face the Nation," about how the U.S. will respond to further nuclear tests from North Korea, and refused to rule out a military response.
"I don't know. I mean, we'll see," Trump said of possible U.S. military action.
Speaking of Kim, Trump added: "He's going to have to do what he has to do. But he understands we're not going to be very happy. And I will tell you, a man that I've gotten to like and respect — the president of China, President Xi — I believe has been putting pressure on him also. But so far, perhaps nothing's happened and perhaps it has."
The Independent noted that North Korea tested out yet another mid-range ballistic missile on Saturday, but it failed shortly after launch. The secretive regime, which is listed by Open Doors USA and other watchdog groups as the worst persecutor of Christians in the world, has defied bans by the U.N. and ignored various sanctions against its missile program.
South Korea's Foreign Ministry has also denounced what it called North Korea's "belligerence and recklessness," saying: "We sternly warn that the North Korean government will continue to face a variety of strong punitive measures issued by the U.N. Security Council and others if it continues to reject denuclearization and play with fire in front of the world."