Pope May Make Official US Visit Next Year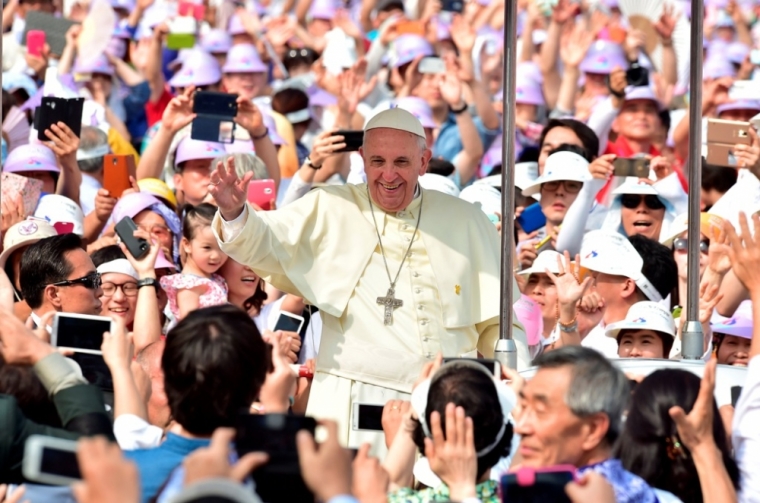 The head of the one billion-member Roman Catholic Church has hinted that he might make a three-day visit to the United States of America next year.
Pope Francis recently stated that he was hoping to visit the United States, home to an estimated 75 million Catholics, next year likely in autumn.
This visit would be a three-day affair, with the pontiff involving the cities of Washington, DC, Philadelphia, and New York City, according to the Associated Press.
"Pope Francis … is considering a three-city trip in September 2015: Philadelphia for a family rally, Washington to address Congress and New York to speak at the United Nations," reported AP.
"Francis said there was a proposal to tag Mexico onto the trip so he could visit the Madonna of Guadalupe shrine beloved by Mexican Catholics, 'but it's not sure.'"
Helen Osman, spokeswoman for the United States Conference of Catholic Bishops, told The Christian Post that nothing was finalized.
"The Vatican has not released an official announcement; the Holy Father has indicated that he is hopeful that he will be able to visit the United States next year," said Osman.
"Until there is an official announcement, the USCCB will not be commenting on any future events."
The last time a pontiff visited the United States was in 2008, when Pope Benedict XVI arrived at various places in the country during the month of April.
While in America, Benedict XVI celebrated Mass at Yankee Stadium in New York and Nationals Stadium in Washington, was welcomed at the White House, and gave remarks at the United Nations.
Benedict specifically chose 2008 for his official visit in part to honor a milestone for four of the US's Catholic Archdioceses, according to Cindy Wooden of Catholic News Service.
"The timing of the trip, he said, was chosen to help celebrate the bicentennials of four archdioceses in the United States: New York, Boston, Philadelphia and Louisville, Ky," reported Wooden.
"They were erected from the Baltimore Diocese, the nation's first diocese, which was elevated to an archdiocese in the same year, 1808."