Popular Ghanaian Musician Mzbel Under Fire From Christians for Saying Jesus Is Fiction; Says She Still Believes in God, Prays in Tongues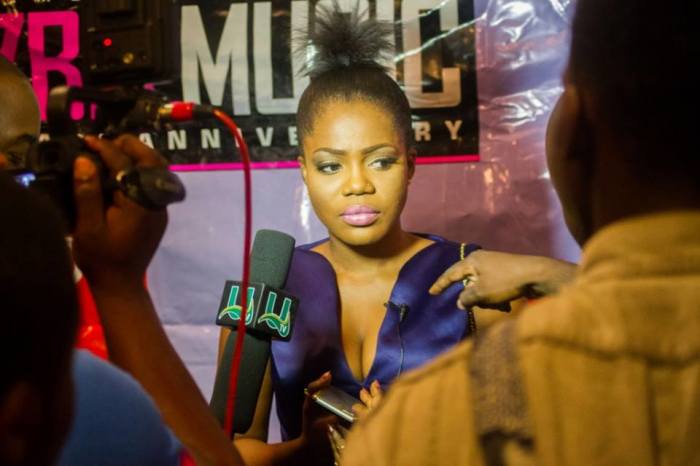 Belinda Ekua Amoah, a musician popularly known as Mzbel in the predominantly Christian country of Ghana, is facing serious backlash from Christians for publicly declaring Jesus a fictitious figure while asserting her faith in God and her ability to speak in tongues.
Speaking on a local television show, "Restoration With Stacy," hosted by Stacy Amoateng on Sunday, Mzbel was asked: "Do you believe in Jesus Christ?"
Her response caught the public off guard.
"Trust me, I don't believe in that anymore. … I don't want to offend anybody. I used to believe in 'it' but eerrmm, I did my own research and I think 'it' was made up but I might be wrong; but by my own research, it was made up. Because the same story 5,000 years ago happened in Egypt. … Horus' mother was a virgin. … He did miracles, he had disciples at the age of 12," she claimed.
"I used to believe in 'it.' I prayed in tongues. I can pray in tongues right now. I actually prayed in my room one time until the room was filled up in smoke … but now, trust me, I will not believe in it anymore," she added.
Ghanaians, 71 percent of whom are Christians according to the Central Intelligence Agency, were not happy with her response, which has sparked an ongoing debate on social media.
A person by the name of "ministerike" wrote on her instagram, "You denounce jesus is not good .no one goes to the father except through jesus."
While "eboowusi" wrote, "She is just attention seeker to promote her dead music."
One person named "nannaglow" posted on the singer's instagram, "I understand your honesty but you did not seem too certain about what you were saying... Sometimes, it's not that people do not believe in Christ but they just want an excuse not to... Christianity makes you face the truth and the truth offends."
The same user commented in a later instagram post, "It does not make sense to say you believe in God but not Jesus... Lol makes nooooooo sense. Jesus IS God. Read your bible. Jesus gave up His glory in Heaven to become a man like us on earth. And pray...."
And "kojo_boakye116" said, "lmaooo...she can never please me...all I'm saying is she shouldn't talk against my Father....JESUS...that's all I need lol....@nannaglow right on point."
On Sunday, she clarified her comments in a post on Instagram which was liked by nearly 500 people as of Tuesday evening.
"So u know, I believe in God. ... The God of Israel, The God of Moses, The God of David, The God of Abraham, The God of Jacob etc. ... I don't believe in the story of Christ. Yes, I don't, and I don't mean to offend anyone," she said.
"It makes absolutely no sense to think that the same people that came to colonize us under very savage conditions will also show us a savior to redeem us. ... If u will be patient enough to do your own historical research, u will realize that this whole story of Christ is to serve the purpose of softening the people that Europe wanted to enslave and colonize," Amoah argued.
One individual identified as "bobcathal" wrote on her instagram, "The scriptures in whole was brought to us by the white. So u re dump to say u believe in da God of Isaac but not Christ. U paaa.. So if u think Christ is a made up story so u not going to believe in it than evyfin is the bible was made up. Religion and evyfin on this planet was introduced to us by the whites they gave us the deep insights of all.. So itz either u don't believe in it at all.. Blasphemy !!!"