Popular Megachurch Pastors to Host Faith-Based Talk Show 'The Preachers' on Fox This Summer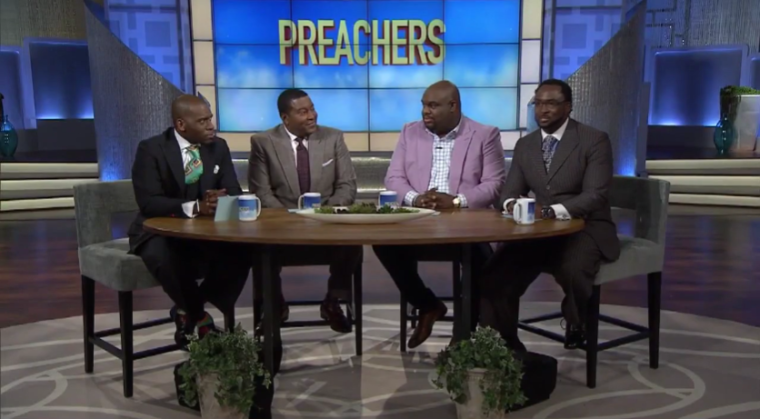 Four popular megachurch pastors are promising to bring an interesting combination of hope, comedy and honesty in a new faith-based talk show to be tested on FOX this summer called "The Preachers."
"The Preachers" will be hosted by John Gray, an associate pastor at Lakewood Church in Houston, Texas; E. Dewey Smith Jr., senior pastor at The House of Hope Atlanta and The House of Hope Macon; Orrick Quick, pastor and founder of God Seekers Church in High Point, North Carolina, and Jamal Bryant, pastor and founder of Empowerment Temple AME Church in Baltimore, Maryland.
Asked in an interview with Fox 11 morning hosts Steve Edwards and Araksya Karapetyan if they thought the show is a good idea, Gray said the time for a show like this is right.
"I think it's an idea whose time has come. In the television landscape, especially with Fox, they gave 'Lucifer' the nighttime show they gave 'Preachers' the daytime show … give us something," he said to laughter from his co-hosts.
The show will be executive produced by Bill Geddie, who has served as co-creator and executive producer of ABC's "The View" for 17 seasons.
"After 'The View,' I figured I'd never do another panel show, but these preachers knocked me off my feet," said Geddie in a statement highlighted by Broadcasting & Cable. "They're not just another set of talking heads yakking about the events of the day; they bring real-world experience as pastors and counselors. They have a unique spiritual take on things, and they're funny as hell ... I mean, heck!"
Smith said Geddie was inspired to take a shot on the show after seeing the pilot.
"When Bill saw our pilot, he went crazy," said Smith. "He is an icon, a legend in the industry and he felt so strongly about our concept that he wanted to be a part of it."
Bryant believes that it is going to be a great opportunity to connect with people of faith who are not fans of organized religion.
"It's gonna be great if you consider, this is the largest generation of Americans who have faith but don't participate in organized religion. So to have an opportunity for them to explore faith and talk about contemporary [issues] is bringing sanctuary in a brown paper bag," he said.
"I think contemporary pop culture needs a different perspective. I don't think that there is anything wrong with being inherently spiritual in your foundational worldview but it is not the sum total of who we are," Gray added.
"I think the title 'Preachers' is really a misnomer because we're gonna be talking about pop culture, we're gonna be talking about sports, politics and philosophy and the truth is, we don't always agree. In fact, that's a part of the balance of being able to come onto a set and talk to four different men from four different perspectives. But what you will get is hope and a daily dose of it and you will laugh. And that is critical."
Smith promises that they will also not shy away from controversial topics selected by the show's producers that traditional churches might consider taboo.
"Sometimes churches shy away from things that are controversial and we want to play it safe. So on our show, we're gonna keep it real. We're gonna press those topics," he said.
When it comes to authenticity, said Smith, "I think millennials who don't identify with the faith traditions, many of them see the church as very pretentious." And he is grateful for the opportunity to use the program as a venue to show them "preachers who are real, who are transparent."
Edwards noted during the interview: "Let me say, as a not terribly religious person, I've sat in a couple of black churches in my lifetime [and] there's nothing pretentious going on there."
"Well …" replied Smith.
"We're gonna hire you as our PR agent," quipped Bryant.