'Turning to Almighty God': 5 profound Memorial Day proclamations
1981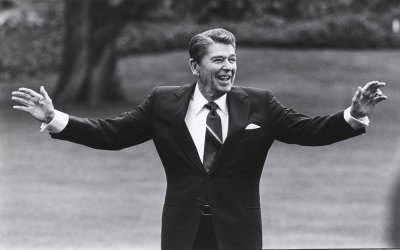 President Ronald Reagan issued a Memorial Day proclamation months after taking office for his first term, with the observance falling on Monday, May 25 of that year.
The Reagan proclamation began by noting the history of the holiday, explaining that it was created "to commemorate those who died in the defense of our national ideals."
As with other presidents, Reagan called for "a day of prayer for permanent peace" and designated the 11 a.m. hour "as a time to unite in prayer."
"Today, the United States stands as a beacon of liberty and democratic strength before the community of nations. We are resolved to stand firm against those who would destroy the freedoms we cherish," reads the Reagan proclamation.
"We are determined to achieve an enduring peace — a peace with liberty and with honor. This determination, this resolve, is the highest tribute we can pay to the many who have fallen in the service of our Nation."