Pregnant Jessa Duggar Shares Photos of Nephew Israel David on Social Media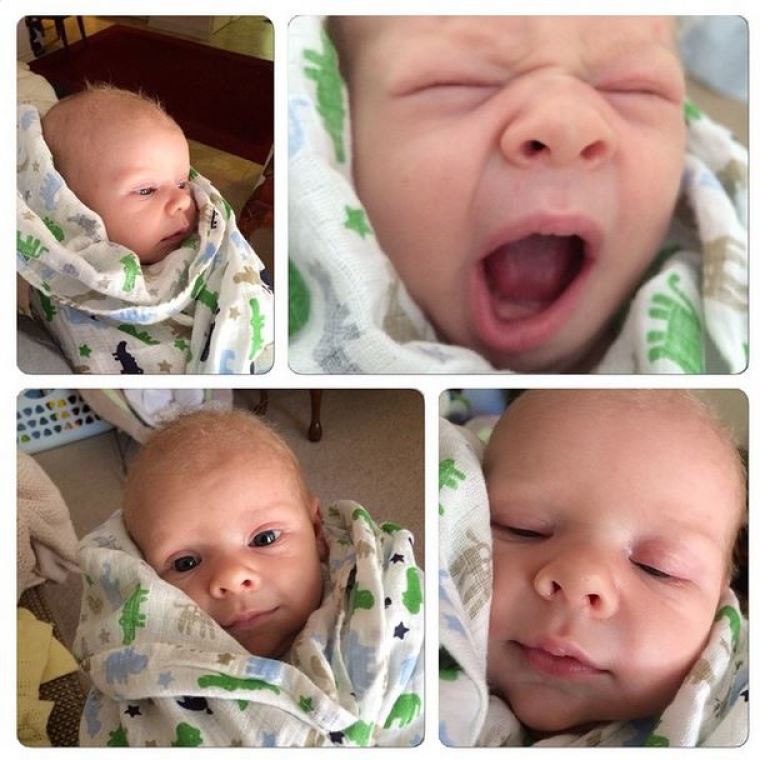 Jessa Duggar and her husband, Ben Seewald, have just announced that they are expecting their first child, and the "19 Kids and Counting" star is marking down the days until she can hold her little one in her arms as she took to social media on Saturday, April 25 to share brand new photos of her new nephew, Israel David.
"This little man is too cute! #IsraelDavidDillard #BabyDilly," Jessa captioned four shots of her older sister Jill's three-week old baby boy with husband Derick Dillard.
The 22-year old shared another photo of the couple sitting on a sofa, with baby Israel fast asleep in his mother's arms and captioned it, "Such a sweet little family!"
Jill and Derick welcomed their first child on April 6 and they have posted a few photos of the baby on social media for their fans.
In their birth announcement video, Jill revealed that not everything went as planned.
"We were reminded of the verse that the Bible talks about where man plans his way but the Lord directs his steps," said the 23-year old. "We were encouraged by that and yeah, he's just a handsome little fellow."
Jill later told People Magazine that though they initially planned for her to give birth at home, she had to undergo a C-section at the hospital due to the baby showing signs of distress. She also said that she was in labor for 70 hours.
Meanwhile, Jessa told the magazine in a separate interview that despite what Jill went through, she's not worried at all as "every pregnancy is different" and she has her sister to turn to whenever she needs pregnancy advice.
Jessa and Ben previously announced that their little one is due on Nov. 1, which, coincidentally, is also the date of the couple's first wedding anniversary.