President Obama's Abdication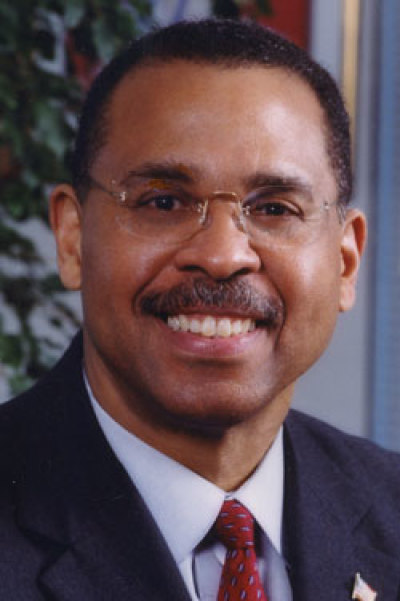 No, he hasn't stepped down from the presidency, but President Barack Obama has effectively abdicated his role as "Leader of the Free World." With the headlines in newspapers all over the world focusing on the leaders who gathered in Paris for the massive solidarity march last weekend, the absence of President Obama—and any other top administration official—could not have been more glaring.
This was not a case of "leading from behind." Former President Theodore Roosevelt famously led from behind in the 1910 London funeral march for King Edward VII. Placed in the last rank of world monarchs and heads of state, TR nonetheless commanded attention from the sheer force of his personality—and by his presence.
No, this was a case of abdication. President Obama was expected to be there. His absence spoke volumes. Instead of showing solidarity with the French in their hour of agony, he watched football on TV.
Angela Merkel of Germany was there. David Cameron of Britain was there. Benjamin Netanyahu was there. (The PLO's Mahmoud Abbas was there, too, regrettably. Abbas' Fatah organization only that morning had pulled down from its website a figure of a mountain of skulls with Stars of David on them. But here was Abbas, shedding his crocodile tears over dead Frenchmen, some of them Jews. Even this world leader in hypocrisy marched.)
President Obama's failure of leadership comes almost fifty years after another such failure by another liberal Democrat in the White House. In 1965, the long-anticipated death of Sir Winston Churchill brought leaders from all over the world to pay homage to the man who led Britain's wartime resistance to the Nazi hordes. The Nazis, like the latter day Jihadis, first fixed on murdering the Jews. Churchill was one of the first to recognize that the "Nozzies" could not be appeased or accommodated.
When Churchill died fifty years ago this month, President Lyndon Johnson pointedly declined to attend the great London State funeral. He didn't send Vice President Hubert Humphrey. He didn't send Sec. of State Dean Rusk. Instead, he sent Chief Justice Earl Warren, a man whom not one Briton in a thousand would have recognized.
Fortunately for the United States' honor, the Queen invited former President Dwight D. Eisenhower, the victorious general who took the unconditional surrender of the Nazi forces in 1945, to be her personal guest.
Whatever his reasons for spurning the Churchill funeral, Lyndon Johnson soon found that his abdication of leadership left him increasingly isolated in his own White House. As he sank deeper and deeper into the morass of Vietnam, our historic allies—Britain, Canada, France, W. Germany—pointed declined to help our efforts there. The Leader of the Free World found no one to join his parade.
In 1965, President Johnson was just coming off an historic landslide victory in the previous fall's campaign. But the rest of his presidency was lived out in what Thomas Jefferson once called the office—"a splendid misery." Three years after this, Johnson was forced out of office by a rebellion within his own party. By the summer of 1968, he dared not even show his face at his party's national convention.
Will President Obama's last two years in office be marked by increasing isolation? Will he, too, find his remaining time in the White House a splendid misery? This much should be clear: He is no longer—if he ever was—the Leader of the Free World.
One imagines it is a title he never sought nor found particularly appropriate. His "apology" tours of Turkey and other increasingly unfree places, his bowing to desert despots, and his pleading before Muslim Brotherhood-aligned jihadists at Al Azhar University have produced the more dangerous world we see today.
Perhaps somewhere inside his heart, President Obama recognizes the hash his policies have made of things. And perhaps it was for that reason he had the modesty to stay away from Paris. He may be more modest than we give him credit for. But, as Winston Churchill once said of his rival, Clement Atlee, "he is indeed a modest man, with much to be modest about."
Ken Blackwell and Bob Morrison are senior Fellows at the Family Research Council in Washington,D.C.