Priest Suspected of Inappropriate Contact With Multiple Women and Girl Is Removed From Parish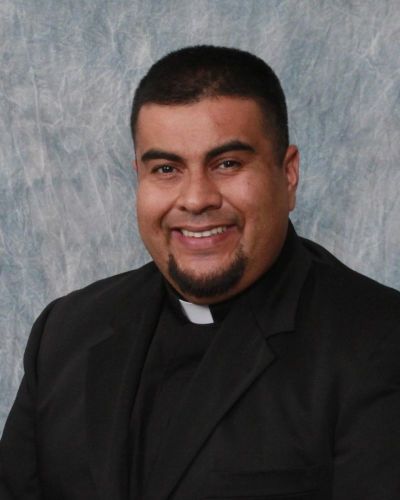 A California priest suspected of having inappropriate contact with multiple women and a girl in his parish has been removed from his duties by the Roman Catholic Archdiocese of Los Angeles as law enforcement officials investigate the claims against him.
The news of Father Juan Cano's removal from Our Lady of Grace parish in Encino, where he has been since 2015, sent shockwaves among his congregants when church officials announced that he was placed on administrative leave due to the reports against him.
"Last week, Father Juan Cano was removed from ministry and placed on administrative leave as a result of reports of inappropriate contact by Cano involving several females in the parish, including one who is a minor. The matters have been reported to the authorities, and the parish and the Archdiocese of Los Angeles are collaborating fully in the investigation," the Roman Catholic Archdiocese of Los Angeles announced in a statement.
Cano 34, who was born in Chihuahua, Mexico, started at Our Lady of Grace in July 2015 with an announcement from the archdiocese about his miraculous life.
"When I was born, I had a tumor in my head which had no cure. ... My parents and grandparents prayed to God for a miracle. ... As I grew in the faith at the parish via my family's involvement in the charismatic renewal, Bible study and religious education, I felt very drawn to the Eucharist, both in and outside of mass. In addition, I had daily contact with the parish priests. ... It was such things that I know fed my priestly vocation," Cano said at the time.
Since the announcement, Cano's information has been scrubbed from the church's website as parishioners were left to grapple with the news.
"It was surprising because the father was a really good man and he treated us like anybody else. I was surprised," parishioner Giovanni Rios told ABC 7.
Rios, who has only been attending Our Lady of Grace for five months, said he felt church officials did the right thing in removing Cano.
"They did the right thing. They have to be really responsible, especially when we're talking about kids," he said.
The Archdiocese told ABC 7 that it has a zero-tolerance policy for any misconduct involving a child.
Clergy abuse survivors advocate Joelle Casteix questioned why it took the archdiocese more than a week to inform members of the parish about why Cano was placed on administrative leave on Jan. 19.
"Was there a written notice in the bulletin? No. Did they put a notice in the bulletin at St. James Parish in Redondo Beach where Cano worked before he became a priest? No. In fact, unless you were sitting in church this past Sunday, you would have no idea that you may need to talk to your children, sisters, wives, cousins, or friends about the abuse of power and sexual assault," Casteix wrote in a blog post.
"But the Archdiocese WAS busy doing something: They were busy erasing Fr. Juan Cano from their websites. They didn't have time to post a notice that he may have abused someone you love. But they had time to erase him, just like Stalin did to his enemies."