Prince George's New School: Locals Complain About Lack of Security, Vulnerability at Thomas's Battersea in London
Prince George's new school, the Thomas's Battersea in London, allegedly doesn't have proper security measures. Locals complain that the institution might be vulnerable to terror bomb attacks when it should be on the alert because the school will soon welcome the future King of England.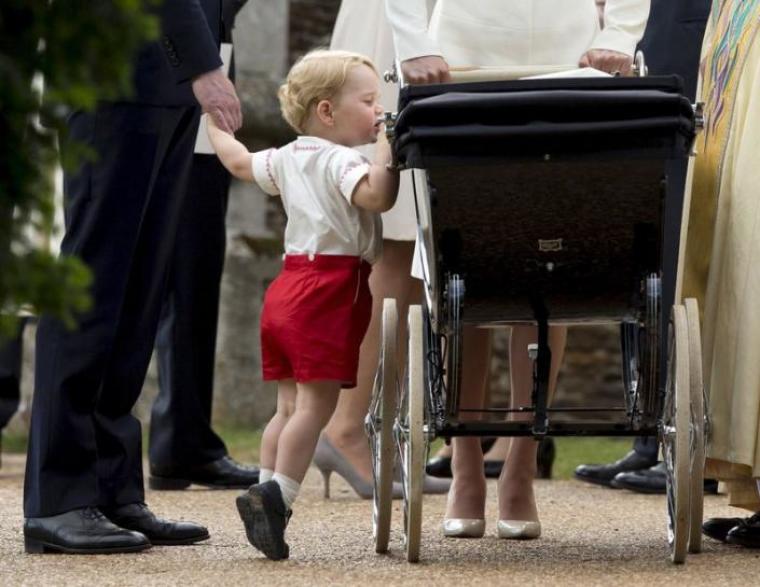 Prince George will start his first day of school at Thomas's Battersea on Thursday, Sept. 7. But Sarah Burnett-Moore, a concerned resident, told the Telegraph that she easily entered the premises last Monday because most of the entrances were left open and accessible to the public.
"I could have walked in with an IED and set it to go off on Thursday," she said. "I live just 200 meters from the school," Burnett-Moore added. "Lots of neighbors are worried about the security implications of the Prince's presence will make the area a target for attacks."
Kensington Palace and the school administrators have yet to address Burnett-Moore's complaint. Insiders, however, reiterated that there is a "discreet security operation" in place once Prince George starts going to the new school.
There will be hourly checks around the school while the prince is in his classes. In previous weeks, Thomas's Battersea also underwent major renovations to prepare for another school year.
Meanwhile, the Duke and Duchess of Cambridge are expected to be regular faces during school runs along with other parents. Princess Catherine reportedly wants some semblance of normalcy with her children so she and Prince William will be dropping off Prince George in his school once in a while.
"They are very hands-on parents and although they acknowledge that it might cause a bit of a buzz to start with, they are hopeful it will soon settle down," a palace insider relayed.
The news comes as the Duke and Duchess of Cambridge announced that they will soon welcome a third baby in the family. The princess is expected to give birth sometime after March 2018.