'Pro Evolution Soccer 2016' Update: Free-To-Play Game Coming Soon on PS3 & PS4, Data Pack #2 Detailed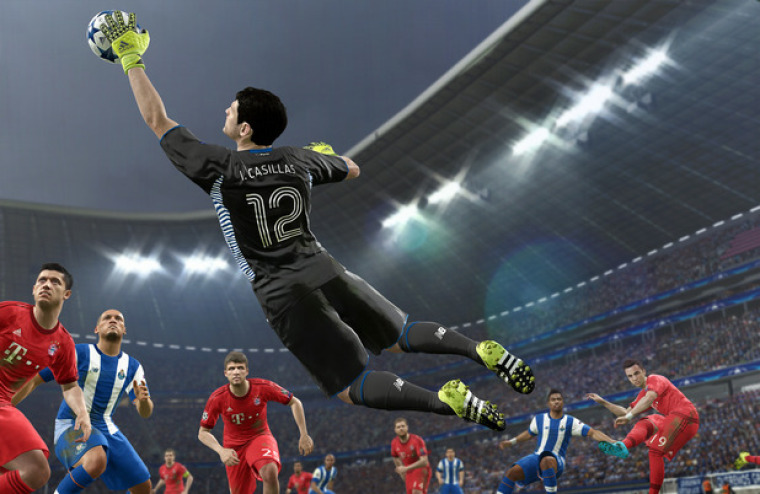 Publisher Konami is slated to release a treat for all the "Pro Evolution Soccer 2016" fans. According to Cinema Blend, the game will get a brand new free-to-play feature for PlayStation 3 and PlayStation 4. Through this new feature, PlayStation gamers will be able to enjoy the football simulation game without having to pay anything.
Metro reported that the free-to-play version of the PES 2016 will be available for download on Dec. 8. And of course, as a free version, it will notably be different from the paid version. The upcoming free version will not have access to the full-on game. What it will have instead is an Exhibition Mode featuring only seven playable teams including Bayern Munich, Juventus, AS Roma, Brazil and France.
A full training section mode for both offline and online play and unlimited access to PES' myClub feature are also expected. However, the latter will be limited based on microtransactions. Through the myClub mode, players can pick their favorite stars and send them to training. They can also hire a coach to provide some pointers and develop the club to prime-time status.
As noted in IGN, Konami defines the free-to-play edition as an "entry level version" and an "overview of the game's stunning levels of control." They are also assuring people that it will be attuned with all the future gameplay and content updates that PES 2016 will be getting throughout the season.
In other news, the Data Pack #2 of the game is also coming soon. According to True Achievements, the details have been revealed and it shows that the upcoming free download will arrive with new international kits, new likenesses, fills in the missing content from the first Data Pack, among others.
Fans can expect to find the Maracana stadium and 51 new faces in the roster update. Included are Kevin de Bruyne, Julian Draxler, Jamie Vardy, Fernando Torres and Aleksandar Mitrovic. New ball and boot designs will also be incorporated. The latest designs from Mizuno, Puma and Joma will be featured. PlayStation Lifestyle reported that the pack will arrive on Dec. 3.