Pro-Life Activists Plan Second Offensive Against Planned Parenthood
Pro-Life Activists Plan Second Offensive Against Planned Parenthood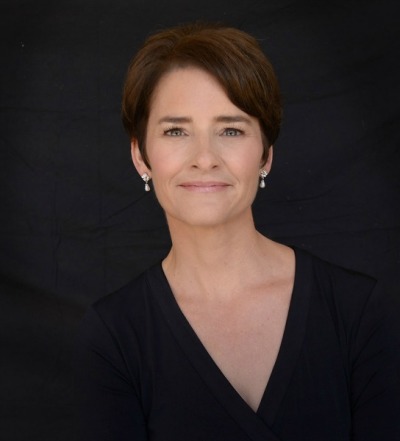 Pro-life activists plan to launch another major offensive Tuesday against Planned Parenthood, after a graphic undercover video  released last week prompted Congressional and state investigations of the nation's largest abortion provider.
According to Troy Newman, president of Operation Rescue, The Center for Medical Progress  is planning to release another video Tuesday proving that Planned Parenthood is selling fetal body parts, which is illegal.
"The evidence we have is irrefutable," Newman said. "This is pretty huge. It might be the final nail in the coffin of Planned Parenthood."
Newman hopes the videos will lead to prosecution of Planned Parenthood and elimination of its annual $540 million in federal funding. "(This campaign) has definitely caught on like nothing I've seen in a very long time," Newman said. He compared the public outcry to last week's video to the outrage created by the trial of late-term abortionist Kermit Gosnell  "but even more so because of how fast it's gone."
The undercover video released last week showed a Planned Parenthood executive casually discussing harvesting fetal body parts and then sending them to medical research labs for a price. As I reported in an article on Friday, the mainstream media largely ignored and downplayed the video. However, pro-life activists harnessed social media to spark public outrage and to advance the story to the halls of Congress.
Emily Schillinger, press secretary for House Speaker John Boehner, told me there was "immediate, widespread and vocal reaction" to the video. "The Speaker heard from Americans on Twitter, Facebook and by phone. Americans made it clear that they want this matter investigated."
Last week's social media campaign began with emails, tweets and Facebook posts about the shocking video by pro-life groups like LifeNews.com and LiveAction. Combined, these groups have nearly 1.3 million fans on Facebook, 167,000 followers on Twitter, and email lists topping a quarter of a million.
Responding to an email by LifeNews.com, Salem radio host Michael Brown began talking about the video on his national radio show. He then posted an abbreviated version of the video to his Facebook page, which reached more than 2 million users in the first 10 hours.
Word quickly spread and Christian leaders like author and radio host Eric Metaxes, Southern
Baptist Leader Russell Moore, and Ed Stetzer of LifeWay Research began tweeting and posting about the video too. Marty Duren, manager of social media for LifeWay Christian Resources, told Baptist Press the Planned Parenthood story "was all over my Facebook feed all day (last Tuesday)." Duren added, there was "an amount of anger or outrage" associated with "virtually every single comment, every tweet."
This outrage created pressure, which eventually forced the mainstream media to cover the story, said Sarah Zagorski, development director with LifeNews.com. "After we were out telling the information, CNN finally picked it up," she said. "And, a lot of mainstream media did follow that because it was such a big deal on social media, they kind of had to."
Now, pro-life activists are planning to use this same strategy to spread the word about the second video too. "People want to know the truth and share it with other people," Zagorski said. "And that, we believe, is how we're going to change things — by people coming out of the woodwork and saying enough is enough."
Jim Miller is chairman of the communications department at Harding University and has studied extensively the effect that social media has on traditional media outlets. He said studies show that the mainstream media is still the most trusted source of information for most Americans. But, he added that "social media adds a twist to the narratives that are out there" and can give "additional influence to groups that feel like their voice is not being heard."
This, he said, gives America's millions of self-professed born-again Christians new power and new responsibility. "As believers, we need to recognize that there is power in social media and that can be used for both good and bad. With these tools that we have, we need to constantly be asking, 'How can we use these tools to advance God's kingdom?'"
Michael Brown encourages Christians to use every tool at their disposal to stop abortion. "We need to continue to push hard," Brown said, "... highlighting the disproportionately high percentage of ethnic minority abortions, especially black, learning from the success of past reformers like (William) Wilberforce."
Newman agrees. "Keep pushing. Call for action. This is more than a YouTube video. This is more than just a video you watch and are horrified at. Pick up your phone and call your state legislators, your prosecutors and demand prosecution. Forward, Like, Share, Tweet — all those things."
Julie Roys is a speaker, freelance journalist and blogger at www.julieroys.com. She also is the host of a national radio program on the Moody Radio Network called, Up For Debate. Julie and her husband live in the Chicago suburbs and have three children