Requiring Pro-Life Clinics to Refer Women for Abortions Violates Freedom of Speech, Judge Rules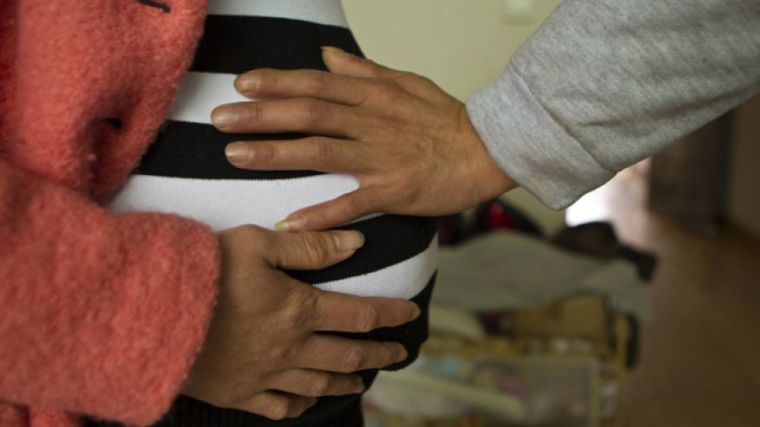 An Illinois judge has granted a group of pro-life health clinics a preliminary injunction against the state's new law requiring health providers who oppose abortion to refer or inform pregnant women to abortion clinics.
The ruling, which came down Tuesday, was issued by Winnebago County Circuit Court Judge Eugene Doherty, who stated that the pro-life clinics "have raised a fair question as to whether their right to be free from government compelled speech is violated."
The lawsuit was filed after Republican Gov. Bruce Rauner signed a law in July that forces pro-life physicians and clinics to violate their beliefs and convictions that abortion is killing an unborn child.
The law, which takes effect on Jan. 1, would require the doctors and clinics to inform patients who ask for help in getting an abortion where to find abortion providers.
"This case has been resolved by reference to the constitutional right to be free from compelled speech," the judge wrote in the court order. "It is prudent to remember that the issue here is not a dispute over the merits of the message, but the government's power to compel a citizen to speak it."
The lawsuit was filed by the Alliance Defending Freedom, an Arizona-based legal firm dedicated to defending religious liberties, on behalf of Pregnancy Care Center of Rockford, Aid For Women and its care centers in Chicago, Cicero and Des Plaines and Dr. Anthony Caruso of A Bella Baby OBGYN in Downers Grove.
"Forcing pro-life doctors and pregnancy care centers in Illinois to operate as referral agents for the abortion industry in violation of their freedom of conscience is unconstitutional, illegal, and unethical," Alliance Defending Freedom Senior Counsel Matt Bowman said in a statement. "No state has the authority to compel health professionals, against their will and their sacred oath to 'do no harm,' to promote abortion. We commend the court's ruling which is a victory for free speech and the freedom of conscience."
The preliminary injunction, however, only applies to the pro-life clinics included in the litigation.
According to Illinois Right to Life, the attorneys have formally requested that the state hold off on enforcing the legislation against all pro-life doctors and organizations until the case is complete. However, the state has refused.
Bowman pointed out during a hearing earlier this month that the the punishment should a health clinic not refer a patient who asks for an abortion provider is that Department of Financial and Professional Regulation "can fine you $10,000 and take away your medical license."
Assistant Attorney General Sarah Newman argued that law makes sure that "the patient's rights are not trampled on because of your religious objection." She also argued that professional speech could be regulated.
However, the court expressed concern with the state's argument.
"The Court's concern is that the sharp edges of SB 1564 are obscured behind its invocation of professional ethical standards," the order states. "Defendants argue that SB 1564 doesn't really change the standards of conduct already imposed on providers by professional licensing requirements, and yet they would not otherwise receive. Defendants cannot have it both ways; they cannot argue that SB 1564 addresses an unmet health care need and at the same time argue that its' requirements are already part of existing professional standards."
According to the Chicago Tribune, lawyers for the state argued that if the clinics don't inform patients about their other options, "patients may not know that they should seek additional information from another provider."
"Patients generally believe that their doctors are telling them everything, and therefore may not know that they should ask about additional treatment options," the state's lawyers wrote.
A spokesperson for Rauner told the Tribune in an email that "Gov. Rauner has never pushed a social agenda and remains focused on passing a balanced budget with reforms to create jobs, lower property taxes, improve schools and enact term limits."