Pro-Life Video Denouncing President Obama Goes Viral
A YouTube video featuring a woman who survived an abortion denouncing President Barack Obama's track record on the hot button issue has gone viral.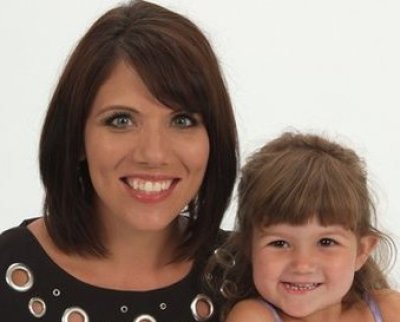 The video – titled "How Will You Answer?" – was posted on Aug. 27 by the pro-life group Susan B. Anthony List. It has garnered over 270,000 views and nearly 1,300 comments. Melissa Ohden, the woman who speaks in the 61 second video, told The Christian Post that it was "an easy and a hard decision for me … to come forward and do the ad."
"It was easy, in the respect that I saw God's hand guiding me in the direction of doing it, and truly saw how He put all of it together in only the way that He can do," said Ohden.
"What made it difficult is that I knew that we live in a world that doesn't hear about lives like mine and often doesn't want to hear about lives like mine, and I knew that the potential response to it could be very difficult for me."
In addition to being posted online, the video also ran as part of a $150,000 campaign by the Susan B. Anthony List in Missouri. According the group, the video's goal was to showcase "President Obama's extreme record on abortion."
In the video, Ohden states that "when he was in the Illinois State Senate, Barack Obama voted to deny basic constitutional protections for babies born alive from an abortion."
During the 2008 president election, the organization BornAliveTruth.org ran a similar ad featuring Gianna Jessen, who also identified herself as a survivor of a failed abortion.
According to the website Factcheck.org, while Obama did indeed vote against three "born alive" bills while a state senator, the preexisting laws in Illinois already had protections for babies who survive an abortion.
"Jessen's life would have been protected under Illinois law with or without any of the 'born alive' bills Obama opposed in 2001, 2002 and 2003," reads an entry on Factcheck.org from September 2008.
"For the record, Obama says he would have supported 'born alive' legislation in Illinois if framed in a way that did not pose a threat to abortion rights granted by the Supreme Court in its Roe v. Wade decision."
Since her video was made public, some critics of Ohden have called to question her narrative of being discarded by a doctor after a failed abortion procedure only to be saved later on by a nurse.
Josh Hicks, a contributor for the Washington Post's Fact-Checker site, wrote an entry critically analyzing the Ohden video.
"A birth record posted on Ohden's Web site says nothing about the medical staff laying aside, discarding or leaving the newborn's body for dead. In fact, it shows that the medical staff took steps to preserve her life after checking her Apgar score," wrote Hicks.
"…the fact remains that Ohden's medical records do not prove her case about being discarded. The antiabortion activist also acknowledged that her account of being 'laid aside' after birth came from a secondary source – a nurse from the hospital where she was transferred."
Regarding the claims of some that her narrative was factually questionable, Ohden told CP that the medical records as well as several accounts from others confirm her story.
"My own biological family, whom I've had some contact with in various ways, have acknowledged what happened to me," said Ohden.
Ohden told CP that she hopes that the video and ad campaign "encourages people to get out and vote" in the upcoming election.
"I believe that we have a great opportunity this November to send a message about what we believe as individuals and as a nation. I truly believe the question is for each of us," said Ohden.
"Will we step forward, or will we stand at the sidelines because the candidate on either side of the aisle isn't the exact candidate we were hoping for?"
How Will You Answer?