Protests Over Eric Garner Chokehold Death Decision Sweep America; NYC Police Commissioner Says Police Feel They Are 'Under Assault'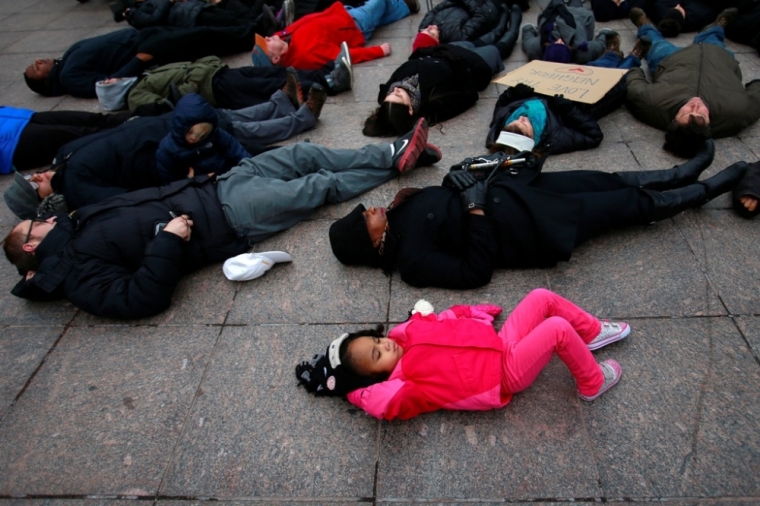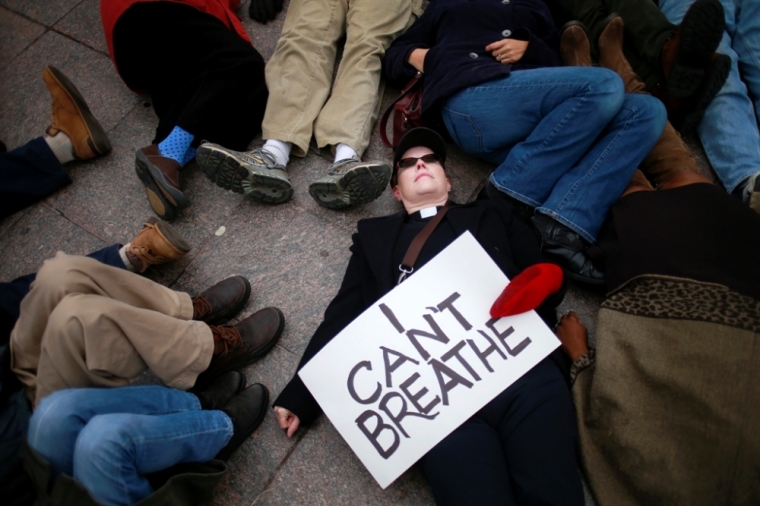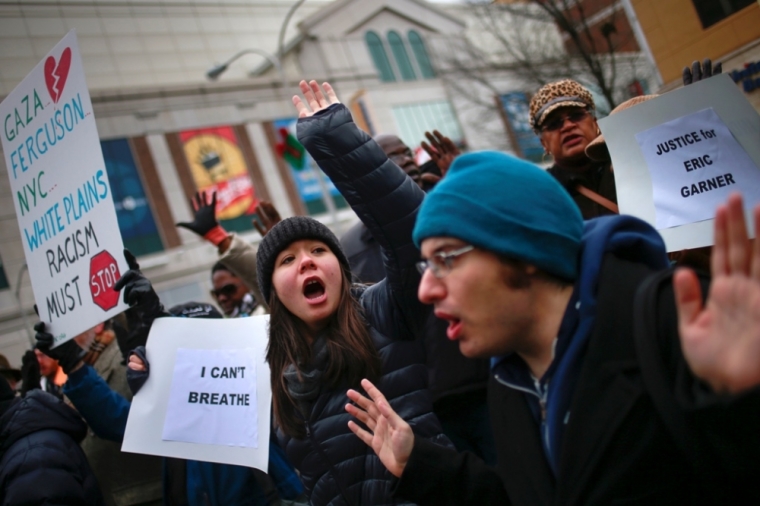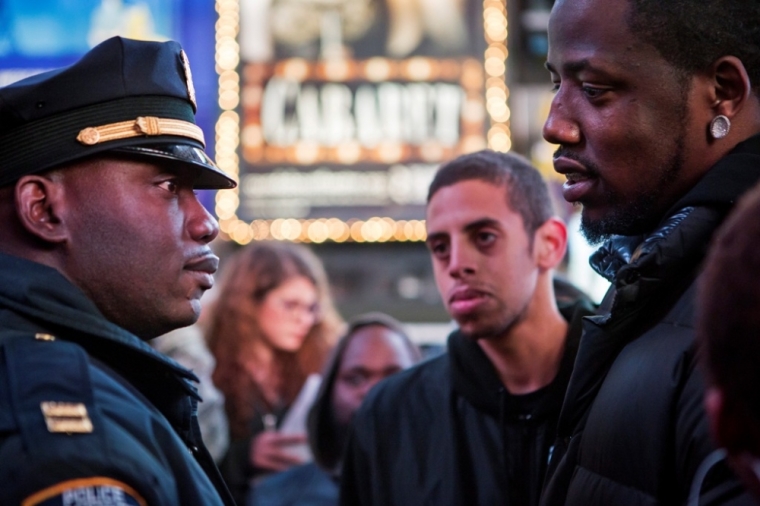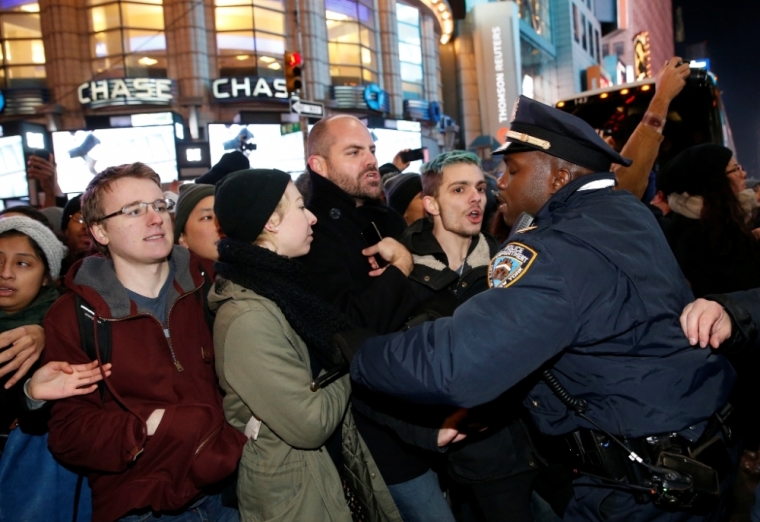 View Photos
A second night of demonstrations over the chokehold death of unarmed black man Eric Garner swept America on Thursday, with people protesting over the grand jury decision not to indict the white police officer involved in his death. NYC Police Commissioner Bill Bratton has meanwhile claimed that policing is "under attack" in the wake of the protests, and that police officers feel that they are "under assault."
Reuters reported that the protests in New York and other U.S. cities began during the evening rush hour, with people marching on the streets and bringing traffic to a near-standstill.
Close to 3,000 people congregated at New York's Time Square close to midnight, chanting: "Who do you protect?" at hundreds of police officers. Some of the demonstrators were reportedly shoved on to the sidewalks by officers, while dozens were arrested.
MSNBC added that protests also occurred in Washington D.C., with close to 100 people staging a "die-in" near the White House, while hundreds marched in Chicago and briefly closed the Dan Ryan Expressway.
"I'm going to keep screaming until the oxygen runs out of my lungs," 19-year-old demonstrator Dariel Ali reportedly said. "I'm tired that as a young African-American man, that I can't trust the police. I'm tired that as a young African-American man, I have to live my life in fear."
The Staten Island grand jury announced on Wednesday its decision not to indict NYPD officer Daniel Pantaleo in Garner's death, following an incident in July. Garner, who was detained for selling cigarettes, was placed in a chokehold that led to his death, with the confrontation being captured on video by bystanders.
Racial tensions across America have risen in the past month with a separate grand jury decision not to indict the white police officer involved in the death of Michael Brown, following a physical confrontation in Ferguson, Missouri, earlier this year after Brown committed a strong-arm theft at a Quik Trip gas station.
In an interview on MSNBC's Morning Joe posted on Friday, Commissioner Bratton claimed that police officers in America feel that they're under assault.
"It is the feeling of many police in this department and around the country that they are now under assault," Bratton said.
When asked why police feel that way, the commissioner said: "Just watch what is going on in America right now," referring to the protests following Wednesday's grand jury decision.
"Policing at the moment us under attack, it really is," he added.
New York Mayor Bill de Blasio has also been accused of throwing police "under the bus" by the head of the city's largest police union.
De Blasio told reporters on Wednesday that he has warned his mixed-race son to be wary of police officers. The mayor apparently spoke with his son about "how to take special care in any encounter he has with the police officers who are there to protect him."
Patrick Lynch, head of the Patrolmen's Benevolent Association, responded: "(Cops) were out there doing a difficult job in the middle of the night, protecting the right of those to protest, and the mayor was behind a microphone like this one throwing them under the bus."
"All of our sons and daughters walk on the streets in safety because of police officers," Lynch added, according to NY Daily News. "(Children) should be afraid of the criminals."
De Blasio defended his remarks on Thursday, however, and said: "I said there is a history, and there is a reality — a lot of people feel fear. It's not that they should, it's that they do. I don't think denying that reality is going to move us forward."