Racial Reconciliation Can Only Happen If Christians Are Willing to Do These Three Things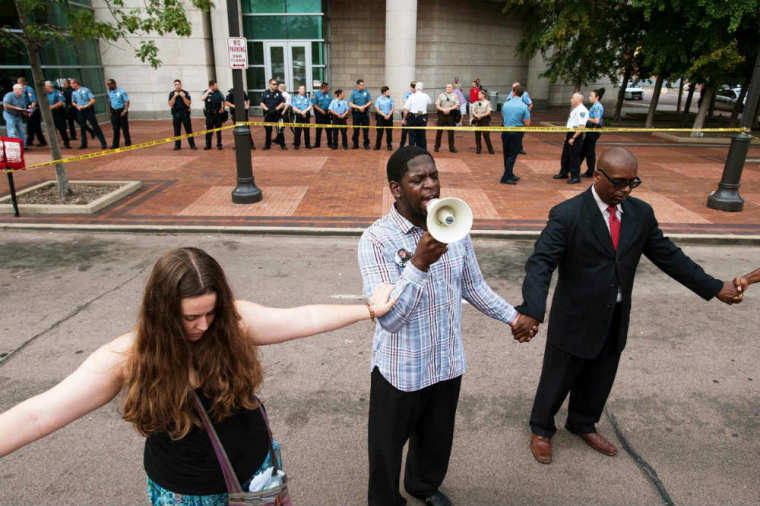 The Church can experience long-lasting racial reconciliation when Christians finally choose to do three particular things that they apparently have been failing to do, according to three Christian leaders who recently took on the issue of how racial unity and the Gospel are intertwined.
In a conference call organized this week by The New York City Leadership Center in anticipation of its October Movement Day gathering, Brenda Salter McNeil, Pete Scazzero and Sherry Jones shared their concerns, suggestions and hopes for the Church in a time when headlines are populated with news of police-involved shootings, of mostly black males.
McNeil is an associate professor of Reconciliation Studies in the School of Theology at Seattle Pacific University and serves as associate pastor at Quest Church. Scazzero is founder of New Life Fellowship Church in Queens, New York. His best-selling books, Emotionally Healthy Church and Emotionally Healthy Spirituality, have been used by Christians in the area of spiritual formation. The third participant on race and Gospel call was Jones, who is the president and founder of Sonship Freedom in Philadelphia, Pennsylvania.
In their discussion McNeil, Scazzero and Jones pointed to three particular stumbling blocks they believe trip Christians up in the pursuit of authentic racial reconciliation, which include: having a personal agenda, forming assumptions about other people's motivations, and being spiritually superficial.
The subject of the call, which was moderated by Movement Day Director Ebony S. Small, rested on the question: "How does the issue of race affect Gospel movements?"
For McNeil, she suggested that Christians who appear mean-spirited or even racist in their approach to cross-cultural issues might actually be motivated by fear.
"I've begun to find that Christians do things that are hateful, not because they're mean or racist or hate-filled. I believe that at the core there's a fear. The fear of our country is going into a direction that we don't like. A fear that we might lose resources. A fear that the good old days are gone and we're scared of this generation that's coming," McNeil said, in part.
Scazzero pointed to the need for Christians to confront their superficial spirituality and do deep introspection.
"I meet people all the time that want to get engaged in racial reconciliation. But it requires a deep relationship with Jesus and having done some serious inner work on your own family of origin and culture. In general, American Christianity tends to be program- and numbers-driven and that doesn't deeply change people," the Queens pastor said.
Jones focused on the issue of agendas, saying that for Christians to truly be engaged in finding ways to positively impact and uplift their communities, they need to put their agendas aside.
"I have this ... vision of us becoming the ones who rebuild the ancient ruins and raise up the age-old foundations and be called the repairers of the breach. How do you do that? You have to first put down your agenda," Jones said. "If you don't put down your agendas you cannot pick up the cause of restoration for this country, for your people, for your community or for your church. That to me is the first step that has to be taken."
Below is an excerpted transcript of the 30-minute discussion involving Small, McNeil, Scazzero and Jones. It has been edited for clarity.
Small: As we look at our current racial landscape and we think about how the issue of race has really dominated our news headlines ... what gives you the greatest concern, and also, what are some of the greatest signs of hope that you're seeing in cities?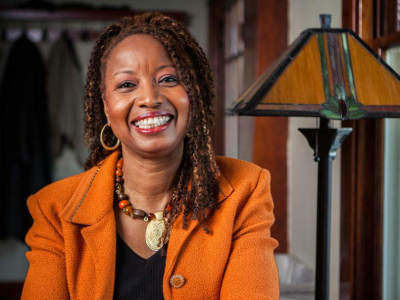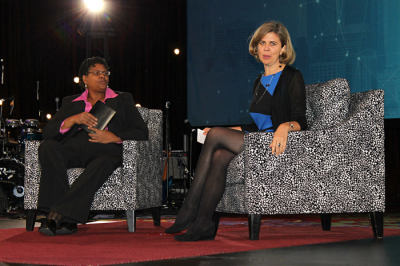 McNeil: I met young people who are leading this movement who basically said, "We don't have a PhD in racial harmony. We didn't set out to start a movement. This is just the hand that's been dealt to us." And this is not like a Martin Luther King Jr. movement, this is not starting from the church and finding its way to the street. This is starting in the street and very few of the young people that I met have real positive relationships with the church.
So my greatest concern is that we've got a young generation of activists who have inherited a social condition that they are dealing with, and it's not rooted in a theology or philosophy that's governed by a spiritual understanding of God's kingdom and God's call. They have found the church to be irrelevant and lacking credibility. They said, "We don't like your hypocrisy. We don't like your misogyny. We dont like you lack of diversity, the way you exclude as opposed to invite people to be a part of you. You seem to want to find reasons to keep people out."
They were just very candid. That for me is one of the greatest concerns and challenges. But the fact that these young people are willing to stand up ... that they see diversity as a part of what they have inherited is also a sign of great hope for me, because they believe that this is a non-negotiable. … I think we just need to inform and follow their leadership, knowing that we have something very important, very significant to inform and help guide what it is they feel called to do."
Scazzero: I think my greatest concern about going forward, in terms of racial reconciliation in our country, I think has to do with a shallow spiritual formation model. … I meet people all the time that want to get engaged in racial reconciliation. But it requires a deep relationship with Jesus and having done some serious inner work on your own family of origin and culture.
In general, American Christianity tends to be program- and numbers-driven and that doesn't deeply change people. And you're not going to deal with issues of race without people being deeply changed by Jesus. A big question we always ask people at our church is who can your son or daughter not marry. That immediately tells us the depth of the Gospel transforming a person's life, it gets to the core very, very quickly. That would probably be my greatest concern.
A second concern, I think, is just minimizing the complexity of the issue, especially when it comes to isolating it from the issue of gender, reconciliation and sexism. And the complexity of our country when I think of — in our church, it has 73 countries in it. It has Asian dynamics, Latino, African American, white. … It's becoming increasingly complex and nuanced, so therefore it requires an even greater commitment to just listening, understanding and knowing oneself. Trying to simplify it quickly is a death toll.
My greatest sign of hope ... I think young people, a lot of young people really want to engage it, which is wonderful. I think a lot of the African-American churches that I'm engaged with really want to. … A number of leaders that I meet are very committed and there's a lot of life there. That's a powerful, spiritual reservoir to draw from with a long history; that actually gives me hope for the long term future because the African-American churches bring a lot of resources to the table, spiritually.
Jones: I'm a person that right now is looking to and working with the next generation, and that generation has the energy and the creativity to take on these issues in creative ways. I, too, have run across young people who are frustrated and not happy about the church's response to those social issues and what's going on in their community. And (I) want not only to stand beside but walk beside and work with, assisting them in what they want to do.