'Rage and Grief' in Philippines After 'Leftist' Priest Murdered; Government Involvement Suspected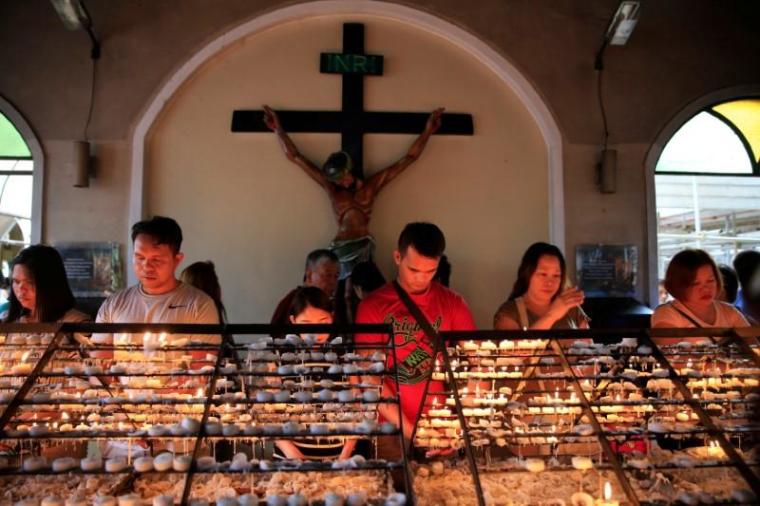 Roman Catholics in the Philippines are grieving for a priest murdered earlier this week on the island of Luzon, with some suspecting government involvement due to the clergyman's political activism.
Ucanews.com explained that 72-year-old retired Father Marcelito Paez was shot dead by unidentified gunmen while driving in San Leonardo town.
The killing occurred only hours after Paez helped secure the release of Rommel Tucay in Cabanatuan, an organizer of a farmers' group who was arrested earlier this year by government troops.
Redemptorist Father Oliver Castor, spokesperson of the Rural Missionaries of the Philippines National office, of which Paez was a board member, argued that Philippines President Rodrigo Duterte has been implementing a crackdown of political dissenters.
Castor compared the crackdown to Duterte's offensive against suspected drug addicts and dealers, which has pitted the country's Catholic Church against the president.
"It is systematic killing directed towards a specific section of the population. The year past, the targets were drug users; this time, leftists," Castor said.
He said that the tactic of labeling people the government doesn't like, including clergy, as "leftists and destabilizers" is "chillingly reminiscent of the years of Marcos martial rule," referring to the martial law imposed by former President Ferdinand Marcos in the 1970s.
San Jose Bishop Roberto Mallari has called for justice for Paez, who served as a priest for 33 years, before retiring in 2015.
Mallari noted that the priest once headed the justice and peace desk of the diocese's social action commission, where he helped poor workers and farmers.
The Promotion of Church People's Response organized a rally on Dec. 5 in solidarity with the slain priest.
"Paez was known as an advocate of human rights, peace and justice not only in his diocese but in the country," said Nardy Sabino, secretary-general of the organization. "We condemn in the strongest terms such a cowardly and brutal act against church people.
"We urge the Duterte administration to hold a thorough investigation and hold the perpetrators accountable."
Paez reportedly engaged in a variety of activism, and once led the Central Luzon Alliance for a Sovereign Philippines, which opposed U.S. military bases in Central Luzon and other areas in the country.
Paez's murder followed Saturday's killing of Pastor Lovelito Quinones of the King Glory Ministry in Mansalay town, Mindoro Oriental.
Police claimed that Quinones engaged in a firefight with them and argued that he was a member of the militant New People's Army.
Evidence suggested that police might have planted a gun after the shooting, however, as Christina Palabay, executive director of the human rights group Karapatan, revealed that a parrafin test was conducted on the pastor.
The chemical test in question makes a case of a suspect's arm to check for gun powder residue, but in Quinones' case the results came back negative.
A priest was also killed by gunmen on Nov. 16 in Jabonga, Agusan del Norte. The victim was United Church of Christ of the Philippines lay pastor Perfecto Hoyle.