Rapper DMX Arrested In S.C. One Month After Drunk Driving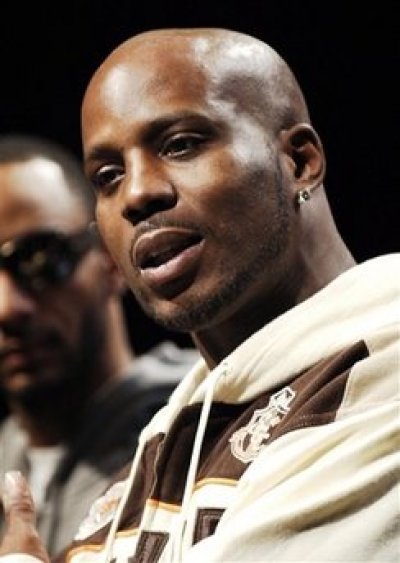 Earl "DMX" Simmons, the 42-year-old rapper, was recently arrested in South Carolina while seated in the passenger side of a vehicle that was initially stopped for a traffic violation.
DMX was riding in a Ford F-350 truck driven by his assistant Anitra Rhodes, 39, who reportedly illegally changed lanes, CNN reports. Although the pair were initially stopped for the traffic violation, officers reportedly searched the car after recognizing the rapper from an outstanding warrant and allegedly spotting marijuana in the passenger side of the door in the vehicle.
Although the rapper denied that the marijuana belonged to him and complained about breathing trouble, he also allegedly smelled of alcohol.
"At this point, Mr. Simmons became very aggressive with his words and was making multiple idle threats," the police report said, according to CNN. "The smell of alcohol coming from his person became very strong."
Police allegedly found three bags of marijuana under the driver's seat of the truck, CNN reports.
However, his publicist explained the situation in better detail.
"DMX was driving in the passenger seat when the vehicle he was in was pulled over last night. Although officers pulled them over for a minor traffic violation, DMX was asked to step outside so they can search the vehicle," DMX's publicist Domenick Nati said in a statement. "Officers then claimed that they found bags of marijuana in the floorboard and arrested X. No drugs were found on DMX or the other passengers and the alleged bags of marijuana were never shown to DMX or the other passengers."
The publicist went on to reveal that the rapper was released on Wednesday morning.
"DMX was released this morning at approximately 11 a.m. EST and is back at his home in South Carolina," Nati said.
The arrest took place in Greer, S.C., one month after the rapper was arrested in Greenville, S.C. for drunk driving. Earlier this year, DMX appeared on the second season premiere of OWN's "Iyanla: Fix My Life."
Despite the fact that DMX spoke out about the show after he filmed with spiritual counselor Iyanla Vanzant, she took to her Twitter to call for prayer and support from the rapper's fans.
"What if the only way God could get DMX's attention was to use us, his fans and family to say brother we need & want you clean," Vanzant said on Twitter in a series of tweets about the rapper and episode of "Fix My Life."
"He is a human, let's all hold him that way. Pray people pray! His heart is wounded and he may be afraid to admit it."