Ray Comfort Believes His New Film 'Audacity' May Bring Peace Between the Church and LGBT Communities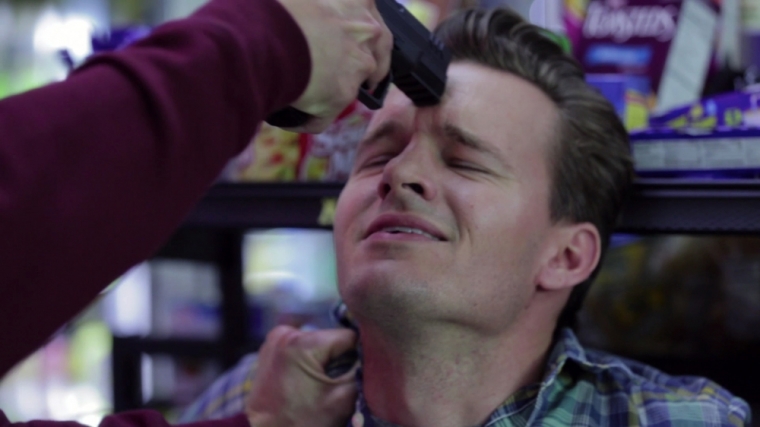 Ray Comfort, a well-known Christian evangelist who's preached the Gospel alongside actor Kirk Cameron in the TV series "The Way of the Master," hopes to bring peace between the church and the LGBT community with his new film, "Audacity."
Comfort is the executive producer of the short film, which deals with the topic of Christians engaging gays and lesbians in a loving and respectful way with the Gospel.
"Audacity" tells the story of Peter, an aspiring comedian and Christian who's faced with the challenge of addressing the issue of homosexuality with skeptics. Peter's life is really turned upside down when he steps in front of a robber's gun to save the life of a gay man. After the struggle, the gay man and his partner take Peter out to thank him for what he did. Peter shares the Gospel with them when they ask him why he put his life on the line to save a gay man.
Comfort told The Christian Post that the film is made to demonstrate how Christians can love gays and lesbians and evangelize them without compromising biblical principles.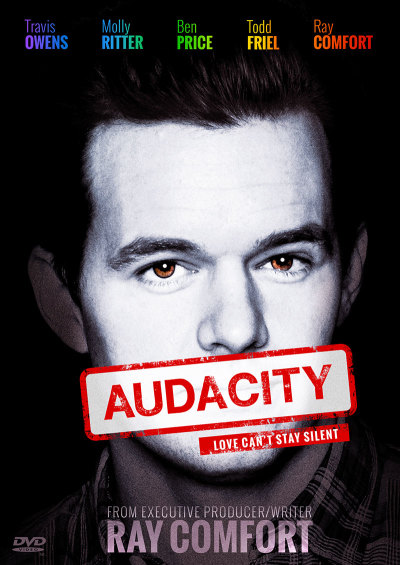 "Someone wisely said 'Audacity' has the potential to bring some sort of peace between the church and the LGBT community and we believe it does," said Comfort to CP. "We believe that there's another perspective. That Christians don't hate homosexuals. We love them. We care about them in this life and the next."
"Audacity" also utilizes comedy to engage the audience with Peter's comedian friend Ben played by "Australia's Got Talent" finalist Ben Price. The two frequent comedy clubs where Ben performs. Comfort said comedy was used in order to hold the audience's attention.
"We live in a generation where if there isn't a car chase within 5 seconds in a movie the [audience is] bored," said Comfort. "And so we had to make ['Audacity'] fast moving. And I've learned over the years if you could make someone laugh you can win their heart. And so we incorporated comedy in it."
Comfort also talked about the film's actors and how he was careful in choosing talent.
"We had auditions with the thought in mind that if there is 5 seconds of bad acting in this movie, it's going to sink the ship," said Comfort. "And Christian movies, in the past, have been notorious for their bad acting. And so we were terrified of that happening because we want to hold our audience."
Comfort says Christians who have seen the movie are "very pleased" that it has a high production value and quality acting.
"Audacity" also features Comfort engaging with gays and lebians in public places. The content is similar to some of the evangelism he does during "The Way of the Master" television program. At first, he wasn't sure about including a lot of this street evangelism, but viewers convinced him otherwise.
"That was a big risk. We thought, 'how could we incorporate the Gospel into a movie without it being offensive?' And the way we've done it in the past is through real life street interviews. We were very cautious in [including them] because it's a scripted movie and we had pre-screenings for 1,000 Christians. And they told us it needed more character development and pleaded with us for more street interviews. They loved them!," said Comfort.
Comfort insists that the street interviews are unscripted. He also revealed what he believes is one of the most controversial messages of "Audacity."
"If anything will be controversial, it is the opening, powerful sequence which shows that those Christian leaders, who give homosexuality a pass into the Church, don't love them in the slightest. They are actually their betrayers," said Comfort.
Comfort's ministry Living Waters has released other films including, "Evolution vs. God" and "180" which deals with abortion.
"Audacity" is available for download for $19.99 on the film's official website.