'Real Housewives of Miami' Star Joanna Krupa Says Husband Romain Is 'Proud' of Jordan River Baptism; Model Tells Critics: 'I Don't Pretend to Be Perfect'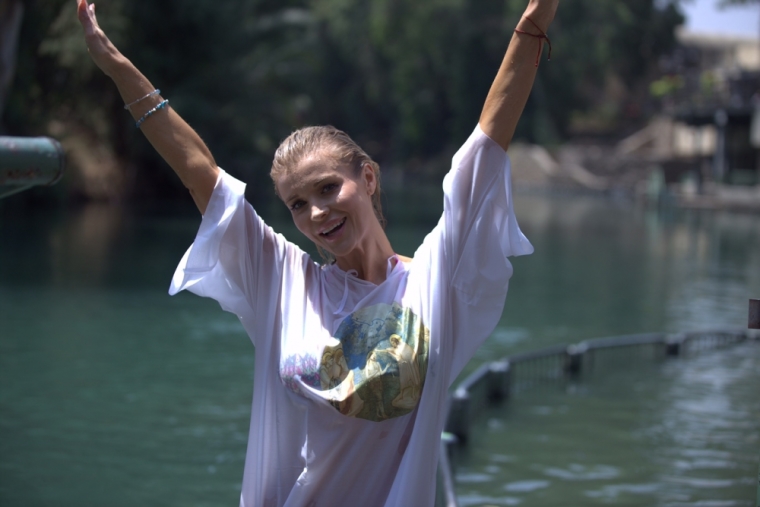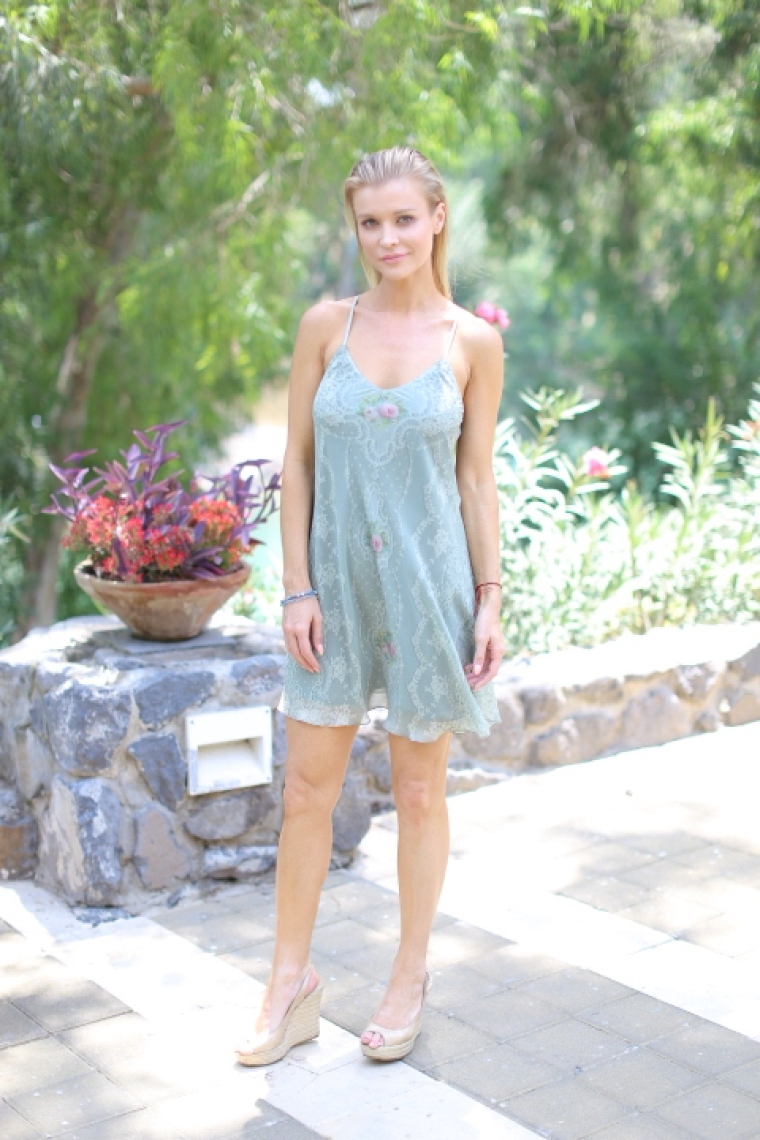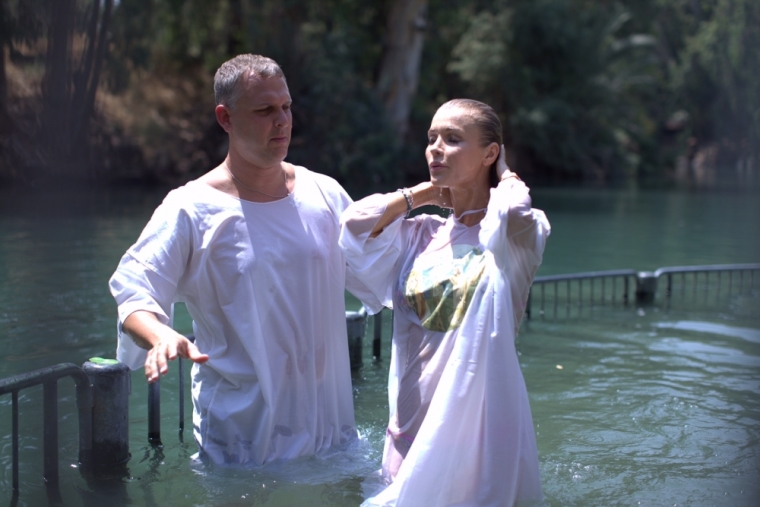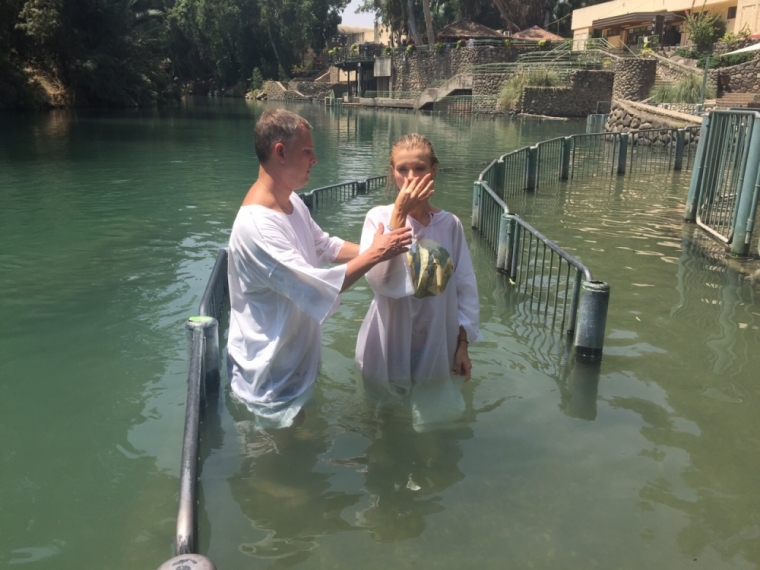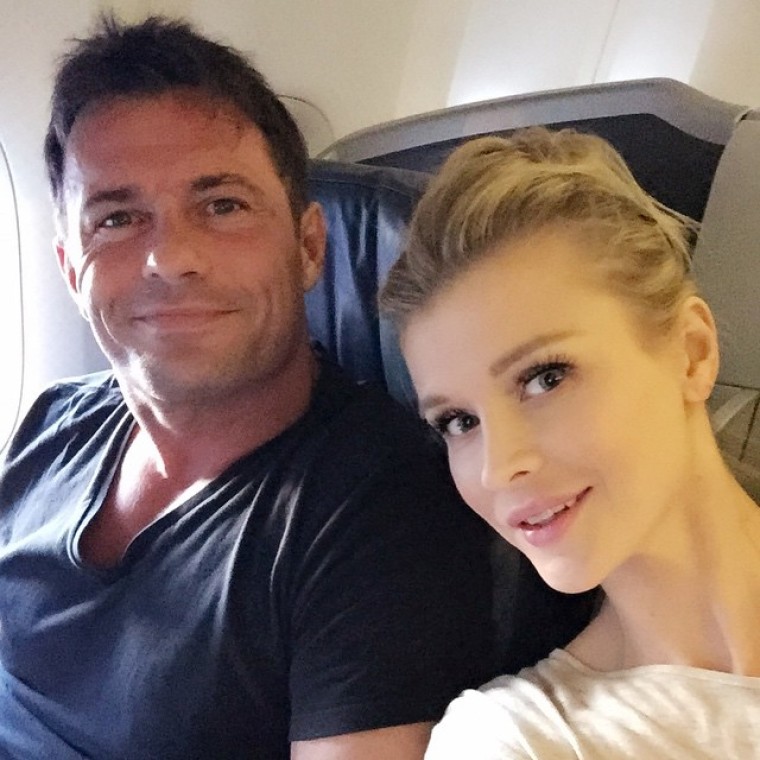 View Photos
The second time's a charm for "Real Housewives of Miami" star Joanna Krupa who was baptized in the Jordan River in Israel last week. Krupa, a Catholic who hails from Poland but lives and works on the East and West Coasts of the U.S., said she wanted to be re-baptized as an adult to confirm her faith and beliefs.
While critics question her devotion to the Christian faith, Krupa, who's now a lead judge on the TV series "Poland's Next Top Model," told The Christian Post during an interview on Friday that being a Christian involves more than going to church every week, and "requires daily commitment and compassion for others."
"The whole trip and experience was truly spiritual, emotional and absolutely incredible," said Krupa, who wore a white Jesus print designer dress atop swimwear as she was gently immersed in the Jordan River last Friday.
"This is something that I will always treasure for the rest of my life. I wanted to be baptized as an adult, confirming my faith and my beliefs. It was also a way for me to consciously thank God and Jesus for everything in my life. I am even thankful for the negative things that have made me a stronger and better person."
The 36-year-old Polish model and wife of Miami-based entrepreneur, Romain Zago, said though her husband was not present for the last-minute trip, he has been "very supportive," and the married couple of two years is planning a trip together so that he, too, can be baptized in Israel.
"My husband loved the idea of me traveling to Israel to be baptized," she said. "He was very supportive and encouraging. I am happy that in doing this, I have also made him proud. He is a little bit jealous because he wasn't able to go with me. I think we will be making that trip again soon so he can share the experience. He is a big believer, like myself, and it's something that he would love to do."
Krupa, who first appeared on the second season of "The Real Housewives of Miami" in 2012, sparked outrage and criticism from religous groups a few years prior when in 2009 the passionate animal rights activist posed nude for PETA's "Be an Angel for Animals" campaign, covered only by a cross. The Catholic League subsequently accused her of blasphemy.
The charismatic and at times blunt Bravo TV star received an outpouring of support following her baptism this week, including well wishes on Instagram from former "Real Housewives of Orange County" star Gretchen Rossi.
But despite receiving praise from her "Housewives" franchise family, some critics have lashed out at the model by judging her lifestyle and questioning her sincerity in recommitting her life to Christ.
In response to critics, Kupra told CP: "Everybody needs to find their own path and the best way for themselves to connect to this world. No one is the same and we all have different life experiences. It's not my place to judge them or for them to judge me. We should all be accountable for our own lives.
"The people that would say that I'm living an unGodly [sic] lifestyle are being unGodly [sic] by saying that. They have no idea what kind of life I lead. No one is perfect, but my whole life I have tried to be a good person, do good and be an inspiration to people. It is important for me to give back, help other people and animals."
Krupa, who's also known by fans for being a competitor on ABC's "Dancing With the Stars," went on to say that for her, faith transcends going to church every week, as it requires daily commitment and compassion for others. And while she acknowledges that she's not perfect, she constantly strives to be the "best person" that she can be.
"To me, faith is not about going to church every Sunday, it's about being spiritual and being a good person on a daily basis," she asserted.
"Going to church and praying is one thing, but being a good human being and being kind to others is the most important to me. You have to have God and Jesus in your heart and believe and talk to Him wherever you are. Any type of person can go to church. Unfortunately, that doesn't mean they are good or that they are living a Godly [sic] lifestyle. Appearances can be tricky and things are not always as they seem. This is why it's important for us not to pass judgment.
 "I am very proud of all my success and I have God to thank for that," she continued. "My success allows me to help others and support dozens of charitable causes each year and do everything I can to help those in need. There is nothing wrong with being a model and taking sexy photos in a tasteful manner.
"We were born naked, and if you visit the Vatican all the paintings are of nude angels and people. I am proud of who I am and the way my family raised me. I don't pretend to be perfect because I am not. I just try to be the best person that I can be and set a good example for those that look up to me."
Krupa last appeared on the "Real Housewives of Miami" in 2013, the same year that it was unofficially scrapped by the Bravo network due to low ratings. Last year, reports claimed the model was interested in switching to "The Real Housewives of Beverly Hills," though when asked about this by DailyMail.com, she coyly replied "I don't know."
She said previously that even though she lives in Miami, her life is actually based on the West Coast.
"'The Real Housewives of Miami' only shows my life in Miami and, to be honest, my life is more L.A.," Krupa told Us Weekly. "The only thing that keeps me in Miami is my husband. So my life, my career, my animal rescue and everything is in L.A."