'Real Housewives of Orange County' Alum Lydia McLaughlin Says Holy Spirit Told Her to Ditch Drama-Filled Reunion Show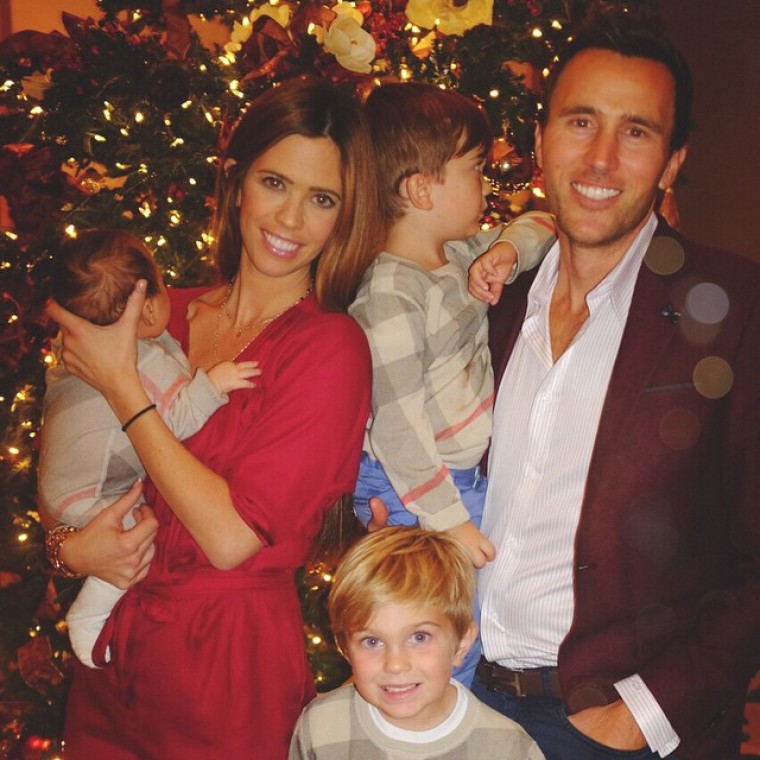 "Real Housewives of Orange County" alum Lydia McLaughlin said recently that she abruptly left the season 8 reunion show after receiving a message from the Holy Spirit.
The 33-year-old magazine entrepreneur made her mark on the hit Bravo TV reality show in 2013 as the devoutly Christian married mother of three who held traditional values and had savvy business skills. She left the show after one season after abruptly leaving the season 8 reunion show taping and she explained her decision to do so in alleged excerpts from her upcoming memoir and advice book, Beyond Orange County: A Housewives Guide to Faith & Happiness.
"I sensed the Holy Spirit inside me saying, 'You don't have to be here,'" McLaughlin writes according to RadarOnline.com. "So I stood up and walked off the set."
The Lifestyle Editor said that while initially she agreed to do the controversial series because she wanted to "glorify God," she left after a few months because she did not feel that it honored her faith in any way.
"As I prayed about the decision, I didn't feel in my heart of hearts that I was called [by God] to do another season of the show," she writes. "My true motivation for doing the show again was based more on the worldly benefits…I had gotten a taste of fame and recognition, and it was fun. The money the network offers you is enticing. The dresses and makeup and all things girlie were tempting."
On the show, McLaughlin formed a close bond with fellow "housewife" Alexis Bellino who is also deeply rooted in her Christian faith.
She and her husband Doug, 34, own Beverly Hills Lifestyle magazine and in addition she runs Lydia M Jewelry and SKYLAB Modern Art.
"It's bittersweet. It's hard, but overall you know you're doing the right thing," McLaughlin previously told Us magazine regarding her decision not to return for season 9. "I want to build my brand outside of the Housewives. I've always been really honest with the producers about that."
During her season eight debut McLaughlin instantly tried to become the group peacemaker by inserting herself into nasty feuds in an attempt to bring her fellow cast mates together. However her attempts fell short and by the end of the season she found herself also engaging in the petty drama.
"I never wanted to make a career out of being a Housewife. That's never really been a dream of mine," she said.