'Real Housewives of Orange County' News: Vicki Gunvalson Admits to Flirting With David Beador
'Real Housewives of Orange County' News: Vicki Gunvalson Admits to Flirting With David Beador
There were a lot of revelations on last Monday's "Real Housewives of Orange County" reunion show, and among them is Vicki Gunvalson's admission that she flirted with Shannon Beador's husband, David.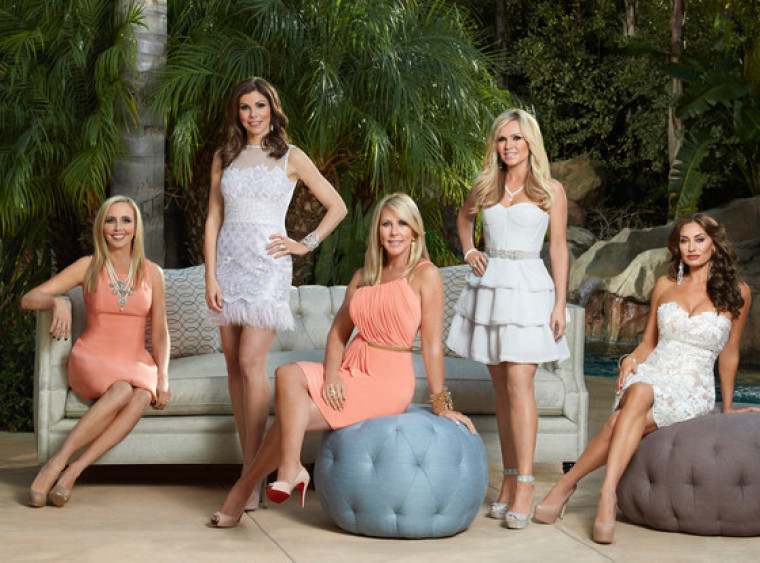 Gunvalson said that David asked her a question about her bra, specifically what color it was, when she got dressed at the Beador's house prior to the hoedown, according to HollywoodGossip.com.
"He just said, 'What color bra do you have on?' I'm like, 'I don't know,'" Gunvalson said.
David did not deny it. "You were getting dressed at our house before the hoedown," he said.
Gunvalson then got Tamra Barney involved in the conversation, as she claimed that Barney said that David was "hotter than hell."
As this was going on, Shannon appeared to be looking more on and more uncomfortable with the way the conversation was going. The two women didn't seem to notice this as they kept repeating that David was "hot."
"He's sexy and he's hot," said Gunvalson.
"Maybe I said it once, I'll say it again, David, you're really hot," Barney chimed in.
David then admitted that he flirted.
"It was very disrespectful to Shannon and I apologize to Shannon for being so disrespectful because I shouldn't be flirting with Vicky." But he reiterated that it was all harmless as he and Gunvalson "have a nice banter."
Gunvalson likewise said that it was all innocent.
"It's very harmless. I'm not going to go and make out with David or be disrespectful. He's my girlfriend's husband," she explained.
Part 2 of "Real Housewives of Orange County" airs on Sept. 1 on Bravo.