Reflections From the School Dummy: How One Teacher Changed My Life
Editor's Note: Dr. Paul de Vries shares his testimony about his 6th grade teacher, Mrs. Ethel Smith, that inspired his recently launched NYC Bible-based literacy program, the Literacy3 Project. CP's coverage of the program can be read here, here and here.
Some memories of our childhood remain persistent reference points the rest of our lives. For me, being the "school dummy" for six and a half years – kindergarten through the first half of 6th grade – is a reality that has helped shape every day since. An even deeper influential reference point is the miracle awaking initiated by an angel from heaven, Ethel Smith, who also happened to be my 6th grade teacher.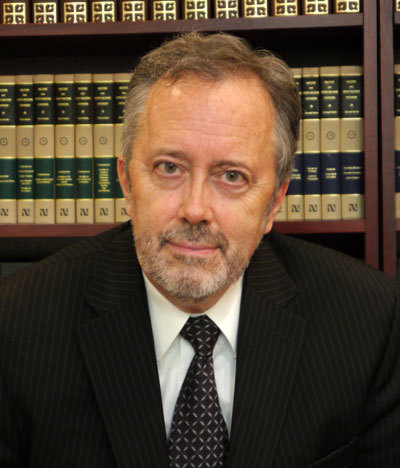 Within 15 months of the personal awakening that Mrs. Smith initiated and fed, I was an honor student. Five years later, just before my high school graduation, I was honored as the top science student, the most excellent math student, the best orator, and the salutatorian of a class of 300 students. Gratefully, I also earned stellar SAT scores, was an honor student in college, and did well in seminary. Then I completed both MA and PhD degrees in Philosophy at the prestigious University of Virginia, completing my dissertation in record time. All the while, I vividly remembered having been the "school dummy," and deeply grateful for the change Mrs. Smith sparked in me.
Halfway through 6th grade a standardized test revealed that my general academic achievement was four years behind, as if I still needed to be in the 2nd grade! Strangely, I had been "socially promoted," and now in 6th grade I was completely lost. Even as a member of the slowest reading group and the weakest math group, I was clueless. Textbooks and teachers' lessons made no sense to me, and my stupidity was such as stigma that the other children never picked me to be on their teams on the playground – during recess or other times. I could not read. I was unable to add. I hated school!  I wanted to quit.
How did I get so totally lost? For one thing, until the end of 2nd grade, no one figured out that I could not see the chalkboard. I was just a bad kid who refused to pay attention, so they thought. Since nothing in school made sense, I created my own program and irritated the teachers to distraction. I was the teachers' pest, and a regular disciplinary detainee after school. In addition to being myopic, I am dyslexic. I could not read either numbers or words straight; my mind made them all look backwards. Even in the slow math and reading groups, the other children laughed at me. Teachers told me to get my act together. But how?
Enter the angel from heaven, Mrs. Smith, to make the difference. She was a senior citizen soon to retire. After school one day in the middle of 6th grade, she stated directly that she believed, without a doubt, that I had tremendous talent and huge potential. She had no real evidence, but she believed. Only she and God know what she saw, what gave her confidence, what set her on her mission of rescue.
Once she affirmed me, she then laid out her three-point plan:
1. She was going to keep me after school every day, whether I had a behavior problem that day or not. Together we would study every math concept I did not understand and she would teach me. She would also give me some extra homework related to that math concept –
to be completed on my own that evening.
2. She had already talked with my parents and convinced them to monitor my homework, including both the (a) regular homework and also (b) the extra homework related to her after-school math tutoring mentioned in point #1.
3. She was going to start now whispering in my ear at least once a day, during class time, but that I should never tell anyone what she whispered. It had to remain a secret between her and me. I promised not to tell.
What did she whisper? It was a deep secret, but I will tell you now, since the good has already been accomplished. Her secrets in my ear included, "I believe in you," "You can learn it," and "You have great potential."  The other students went crazy trying to find out what she said, but I never told. Never. Finally, something fun in school!  
From then on, I also became teacher's pet, no longer her pest.
My math motivation, knowledge and achievement expanded quickly. I started acing my work in the lowest math group, and she promoted me to the middle group. Soon I was achieving perfect scores in the middle group. It felt good. Achievement is sweet. Success is its own reward. During the last three days of 6th grade, Mrs. Smith placed me into the most advanced math group. I was lost again, and the other students thought I did not belong, but it was her way of helping me think very differently about myself. And Mrs. Smith was succeeding.
She still kept me after school on the last day of 6th grade classes – but now to explain that she and my parents had signed me up for a reading contest at a library across town. I objected that it would be too far to walk and that the buses were too complicated. "Not a problem," she insisted, since she had already recruited a volunteer, a friend of hers, to drive me to the distant library every Wednesday for the one-hour round-table discussion with 12 other children my own age. In fact, each week every participant in the reading contest had to give a 3-4 minute summary of what we had read during the previous six days. Now, that was very helpful peer pressure – a holy peer pressure By the end of the summer, I had read in less than three months far more than I had read all the 11 years of life, up to that point.
Then Mrs. Smith called our home to set up a visit with my father and mother and me – in our living room. She said that she wanted to "See the certificate Paul has earned in the reading contest." Her visit was brief, and other than a few gracious comments with my parents, she spent all the time talking with me, as if I were an adult.
She then revealed that I now had the opportunity of my life right in front of me. Within days, I was stepping into seventh grade, the beginning of my junior high learning – and now at a new school where many children came from the six other elementary schools that fed into that junior high school – the opportunity was huge because nearly all of the other children did not know me or my past failures. As with the reading contest across town, the other children would not have any low expectations. And besides, the teachers do not read the files. They are supposed to – but in my case it was good that they do not.
Seventh grade was hugely challenging to me. I had bought Mrs. Smith's stellar attitudes concerning my abilities, but living up to them was something else. I spent all my time doing homework every evening and on weekends – except for the eight hours our family spent in church every Sunday. It was painful and costly to sustain my new attitudes concerning my abilities – but I persisted and labored hard. Teachers were impressed; they encouraged me. Nevertheless, it took me more than twice as long as the other children took to do the homework. My background deficit and dyslexia were both debilitating – nevertheless, I began to earn A's in every subject. However, the insanely excessive daily work that those A's required of me, put me in the hospital the last two weeks of school. I was actually too weak even to feed myself. The physicians called my condition the absolute worst case of mononucleosis that they had ever seen. My teachers gave me all A's, even though I would miss the exams. "Paul is such a wonderful student and such a sweet boy," they all told my parents.
Dr. Paul de Vries is the president of New York Divinity School, and a pastor, speaker and author. Since 2004, he has served on the Board of the National Association of Evangelicals, representing 40 million evangelical Americans.