Richard Dawkins Exposes the Immorality of His Atheism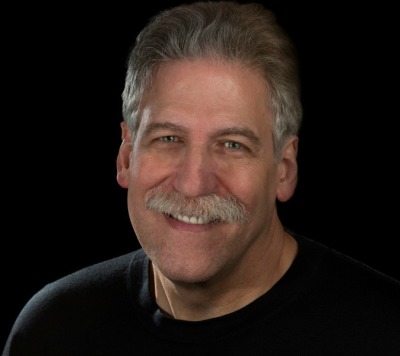 Giving further ammunition to those who say that atheists cannot fully value all human life, Richard Dawkins has now stated that it would be "immoral" not to abort a baby with Down syndrome. Are you surprised?
It was just last week that Dawkins exposed the irrationality of his atheism when he claimed that nice, nonviolent practitioners of religion served as enablers for religious terrorism.
He first noted that, "It's very important that we should not demonize ordinary, law-abiding, very decent Muslims, which of course is the vast majority in this country" (speaking of the UK).
But that was only the prelude to the punchline: "[However] there is a sense in which the moderate, nice religious people — nice Christians, nice Muslims — make the world safe for extremists."
How so? He opined that, "the moderates are so nice we all are brought up with the idea that there's something good about religion faith. That there's something good about bringing children up to have a faith."
And, since faith can't be defended rationally (according to Dawkins), then, "Once you teach people that that's a legitimate reason for believing something then you, as it were, give a license to the extremists who say 'my belief is that I'm supposed to be a suicide bomber or I'm supposed to blow up buildings — it's my faith and you can't question that."
This is complete bunk, not to mention utterly irrational.
To give one example out of millions, let me tell you the story of my Indian friend P. Yesupadam.
Raised an untouchable, he rejected his father's Christian faith and his nation's Hindu faith.
Almost dying of malnutrition as a boy, he learned to hate the caste system and, at the age of 11, he became a Naxalite, a Maoist communist. Soon he was a committed atheist (in keeping with his Naxalite philosophy), an alcoholic, and a violent man, engaging in acts of terror against the rich.
Then, in his mid-20's, he had a vision of Jesus and has since given himself to serve the poor and needy of India (and other nations) for the last 40 years – building orphanages, schools (from nursery school to junior college and nursing schools), feeding programs, homes for the elderly, training centers to teach trades to the handicapped, also bringing the message of the gospel to the tribal regions.
Of the many orphans and needy children his ministry has fed, clothed, and educated over the last 25 years, some are now doctors in America, some nurses and school teachers in India, and others pastors and Christian leaders.
The accomplishments are truly staggering to the point that, when he turned 60 a couple of years ago, government leaders came to the celebration to commend him for his humanitarian work.
Following Prof. Dawkins' "logic," we would have to say that "nice Christians" like Yesupadam encourage people to strap on a suicide belt and blow themselves up, together with their innocent victims.
To repeat: This is complete bunk and a demonstration of the irrationality of Dawkins' atheism.
Now, to add insult to injury, Dawkins has exposed the immorality of his atheism, stating that if a woman knew she was carrying a baby with Down syndrome, she should "abort it and try again. It would be immoral to bring it into the world if you have the choice."
This is not just bunk. It is utterly rancid.
Aside from his claims that the baby would feel no pain in being aborted (he's quite sure about that?), he is doing the very thing that theists claim atheism can lead to, namely, devaluing of human life based on a survival of the fittest mentality.
Really now, if you can determine that some people are not worthy to live before they are even born, surely it's not that big a jump to determine that some people are not worthy to live after they have been born.
Perhaps the very elderly and the hopelessly infirm, especially if their lives could be terminated "mercifully"?
Perhaps those who are incorrigibly violent?
Perhaps those who are seriously mentally handicapped?
Why not? Or, more specifically, based on what criteria do we judge who is worthy to enter this world and who is worthy to live?
Writing on LifeSiteNews.com, Dustin Siggins points out that, "Although it is widely believed that people with Down syndrome are doomed to a life of suffering, in one large survey 99 percent of respondents with Down syndrome said they were 'happy.' At the same time, 99 percent of parents said they loved their child with Down syndrome, and 97 percent said they were proud of them." (The siblings of Down syndrome children expressed similar, overwhelmingly positive sentiments.)
It is becoming increasingly clear that Dawkins is something of an embarrassment, even to other atheists (although he is still revered by many). The only question that remains is this: Are his irrational and immoral positions unique to him, or are they the logical outcome of his Darwinian evolutionism?