Richard Dawkins Follower Craig Hicks Spewed Anti-Religious Sentiment Online, Wife Insists Killings of 3 Muslims Not Hate Crimes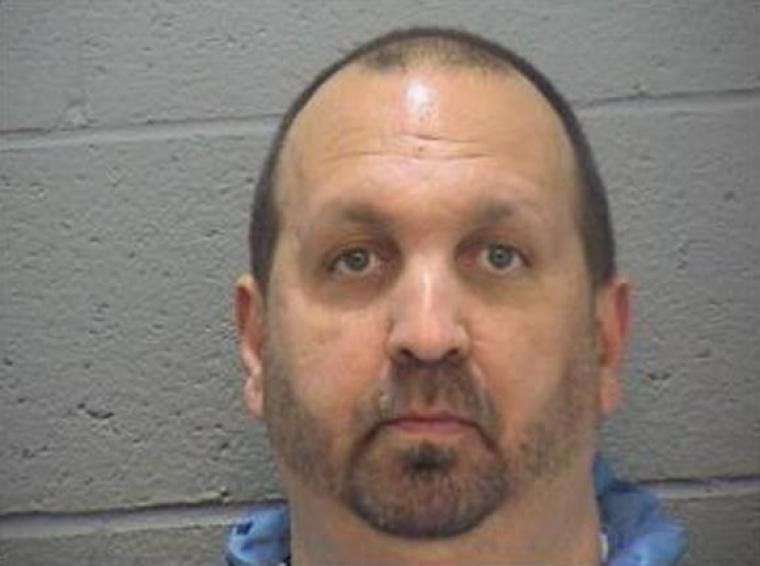 Craig Hicks, the atheist accused of killing three Muslim students in North Carolina on Tuesday, is said to be a devoted follower of prominent British atheist, Richard Dawkins. Although Hicks' wife insists that the brutal killings were not hate crimes, anti-religious sentiment on his Facebook page suggests otherwise.
The 46-year-old Chapel Hill resident was arrested Tuesday and charged with three counts of first-degree murder following the deaths of newlywed couple Deah Shaddy Barakat, 23, and Yusor Mohammad, 21, and her sister, Razan Mohammad Abu-Salha, 19. All three were shot in the head at a condominium complex near the University of North Carolina campus following a parking dispute.
As police continue to investigate the possibility of a hate crime, Hicks' atheist beliefs – as seen in various posts on his alleged Facebook page – have fueled concerns amongst the victims' loved ones that anti-religious views may have precipitated the shootings.
"They were targeted because they're different and this is a hate crime," Yusor's friend, Amira Ata, told the Daily Beast.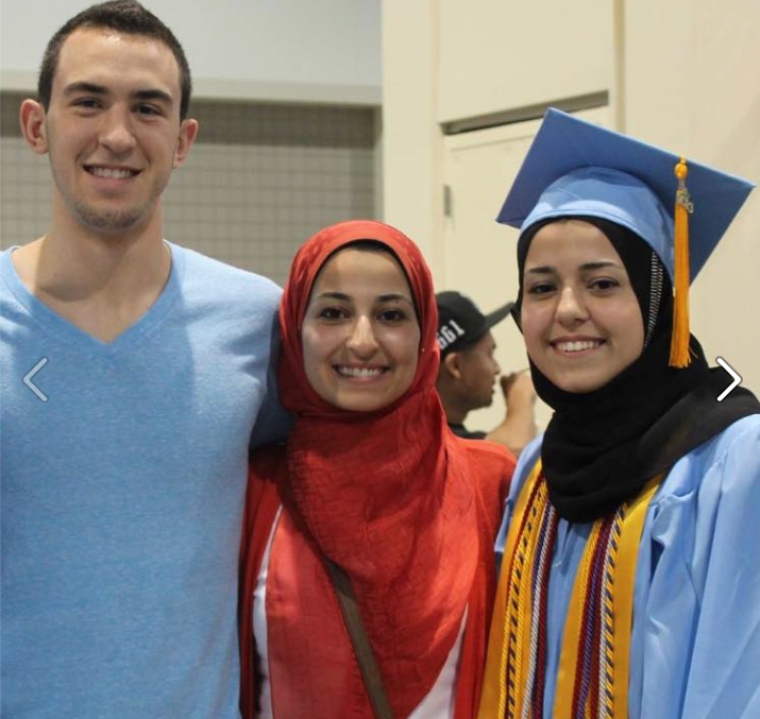 Hicks, who describes himself as a "grumpy old man " on Facebook, appears to be a member of various atheist groups, including the "Atheism on Youtube" community, however; the authenticity of the page – which features posts dating back last year – is yet to be verified. The posts largely consist of images with text mocking religion and supporting atheism.
"When it comes to insults, your religion started this, not me. If your religion kept its big mouth shut, so would I," one unverified post reads.
He also appears to be pro-guns and supports same-sex marriage.
Dawkins, a leader in the Atheist community, wasted no time condemning the shootings.
"How could any decent person NOT condemn the vile murder of three young US Muslims in Chapel Hill?" Dawkins tweeted to his 1 million followers.
Hicks' wife of seven years, Karen Hicks, dismissed the claims that the attacks were hate crimes.
"I want to express my deepest sympathies and condolences for the victims. Like everyone else, I was just completely shocked," she said during a press conference. "I can say with my absolute belief that this incident had nothing to do with religion or the victims faith, but in fact was related to a long-standing parking disputes that my husband had with the neighbors and our neighbors various religions, races and creeds."
Hicks is currently being held without bond in the Durham County Jail.
"Our investigators are exploring what could have motivated Mr. Hicks to commit such a senseless and tragic act," said Chief Chris Blue of the Chapel Hill Police Department via a press release. "We understand the concerns about the possibility that this was hate motivated and we will exhaust every lead to determine if that is the case. Our thoughts are with the families and friends of these young people who lost their lives so needlessly."
Barakat, a second-year student at North Carolina's school of dentistry, and Mohammed, a North Carolina State graduate, reportedly wed in recent months.
On Twitter, mourners created the hashtag #MuslimLivesMatter, which is a play on the "Black Lives Matter" civil unrest protests that swept the nation last year after the controversial shooting death of Ferguson, Missouri, teenager Michael Brown.
Muslim support groups urged authorities to carry-out a thorough investigation in a bid to ease religious tensions, particularly in the wake of the Charlie Hebdo attacks in Paris.
"Based on the brutal nature of this crime, the past anti-religion statements of the alleged perpetrator, the religious attire of two of the victims, and the rising anti-Muslim rhetoric in American society, we urge state and federal law enforcement authorities to quickly address speculation of a possible bias motive in this case," The Council of American-Islamic Relations' executive director, Nihad Awad, said. "Our heartfelt condolences go to the families and loved ones of the victims and to the local community."