'Risen' Actor Joseph Fiennes Proud Movie Doesn't Feature White Jesus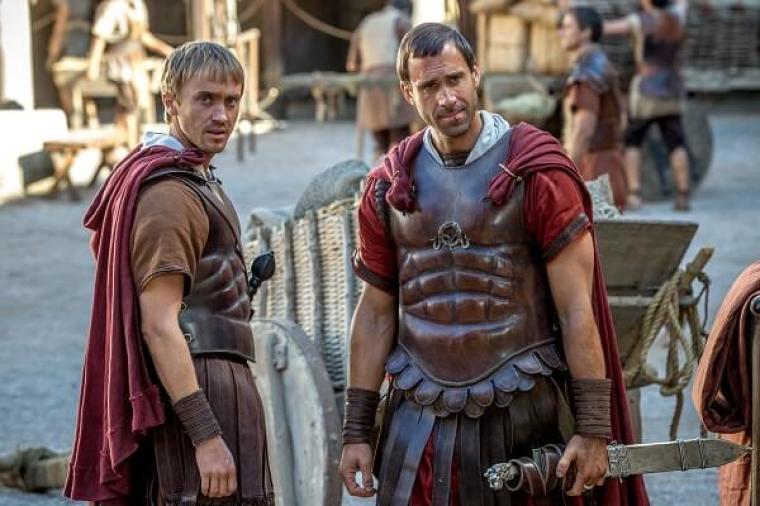 Instead of a man with fair skin, actor Joseph Fiennes is proud his new movie "Risen" depicts Jesus Christ as a non-Caucasian man.
"Risen" tells the story about the events that took place after the Messiah's resurrection. The film is told from the perspective of a fictional Roman military official named Clavius who is charged with the task of disproving the fact that Jesus actually did rise from the dead. Fiennes stars as Clavius while olive-toned actor Cliff Curtis plays Jesus.
For Fiennes, the casting of Jesus was important at a time when Hollywood struggles to recognize diversity.
"No, he's not Caucasian. I mean, there's such a furor with the Oscars — and I'm not going to wade into any of that — but just in terms of casting, yes this is a big step forward just in terms of getting the casting right and moving away from the golden, blue-eyed boy and delivering the right type of casting," he said in a Metro report. "It's brilliant. I'm really proud of that."
Curtis, the 47-year-old New Zealand actor, considers it a miracle that he was cast as Jesus Christ, considering he has played villainous characters in movies like "Live Free or Die Hard" and "The Last Airbender." Other than the fact that he has been typecast in many films, Curtis was surprised that he landed the role that Hollywood usually granted to younger actors with fairer skin complexions.
"Jesus was crucified by age 33 and I'm in my late 40s. And when you look at my work, what makes you think that I'm right for this role," he told Wenn, according to Scout. "It was a miracle! I just thought I wasn't fair complexioned enough to get the role and I needed blue eyes."
For Curtis, gaining the opportunity to play Jesus was a pleasant surprise, since the former altar boy once dreamed about doing so.
"I was a devout Catholic as a child and I was an altar boy and served mass and I did the whole thing and had the crucifix next to my bed, everything," he revealed. "So when I became an actor and the question would arise, 'What roles do you want to play?' I'd say, 'Jesus', and it had become a running joke."
Aside from Curtis and Fiennes ("Shakespeare in Love") as Clavius, the film features Tom Felton ("Harry Potter") as Clavius' aide Lucius, and Peter Firth ("Pearl Harbor") as Pontius Pilate.