Rob Bell Talks Jesus While Surfing, Loses it During 'Profound/Profane' Segment on 'Pete Holmes Show' (Video)
Rob Bell Talks Jesus While Surfing, Loses it During 'Profound/Profane' Segment on 'Pete Holmes Show' (Video)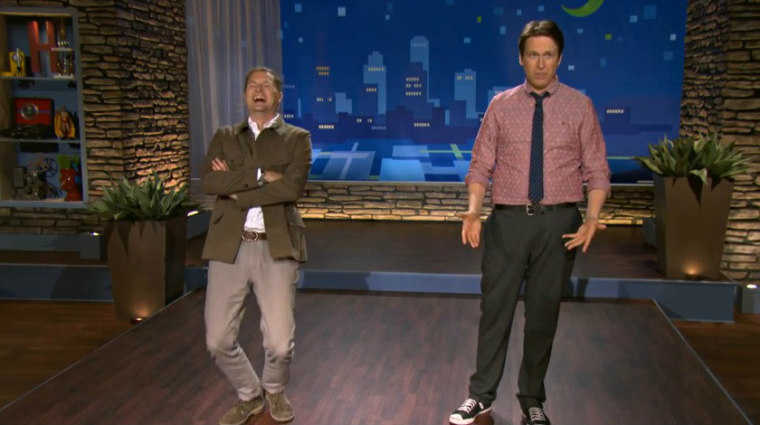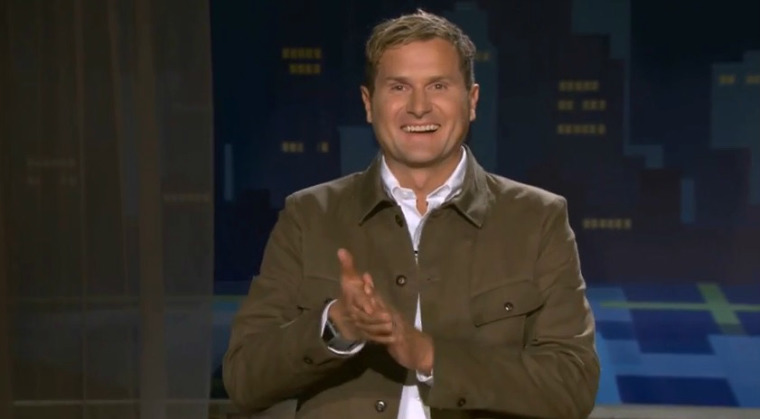 View Photos
Rob Bell, Christian author and former megachurch pastor, recently appeared on comedian Pete Holmes' late-night show and attempted to offer a theology lesson during an amusing surfing segment and nearly lost it during another bit dubbed "Profound/Profane" while trying to convince the show's studio audience that "everybody believes in something."
Bell, appearing on the Dec. 3 broadcast of Holmes' show, treated the comedian to a surfing (mostly falling) lesson, and shared the message he believes Jesus modeled.
"Jesus talked about how to live a particular kind of life now," said Bell. "Compassion, grace, generosity, standing up to injustice, being a person of integrity."
Holmes suggested, "But you take that and you put it through the human filter of being afraid of dying, and you just get afterlife insurance."
"Right. Like a ticket," said Bell, adding that if the whole purpose of looking to Jesus is just to escape a fiery afterlife, then "that's just a crap message."
During the "Profound/Profane" segment at the end of the show, in which Bell squares off against Holmes to offer the studio audience something profound, the former Mars Hill Bible Church pastor and bestselling author again presented a perspective on faith.
"Everybody has faith. Everybody believes in something. We're all on a path. The compelling question is, which path has the capacity to transform you into a more loving, peaceful, courageous person?" asks Bell.
Holmes, staying true to form and the demands of the segment, offers a response that has Bell double over in laughter. Watch the videos of Bell's appearance on "The Pete Holmes Show" to see how it all unfolds.
Bell, whose controversial book Love Wins: A Book About Heaven, Hell, and the Fate of Every Person Who Ever Lived reportedly prompted 1,000 people to leave his Mars Hill Bible Church and eventually led to his own departure, has been carrying out online Bible studies and hosting two-day teaching sessions on the beach. He most recently appeared on Oprah Winfrey's "Super Soul Sunday" program to discuss his latest book, What We Talk About When We Talk About God. Read about his interview with Winfrey here.
Holmes, whose 30-minute late-night show airs on TBS, also recently interviewed U.S. bobsledder, Olympic track star and outspoken Christian Lolo Jones. The subject of faith wasn't broached, but Holmes did inquire if Jones, open about her celibacy, was more excited about the prospect of winning a gold medal or losing her virginity. Watch the decisively awkward interview in the video below: