Robert Morris urges church to vote in local elections, pray for Christian candidates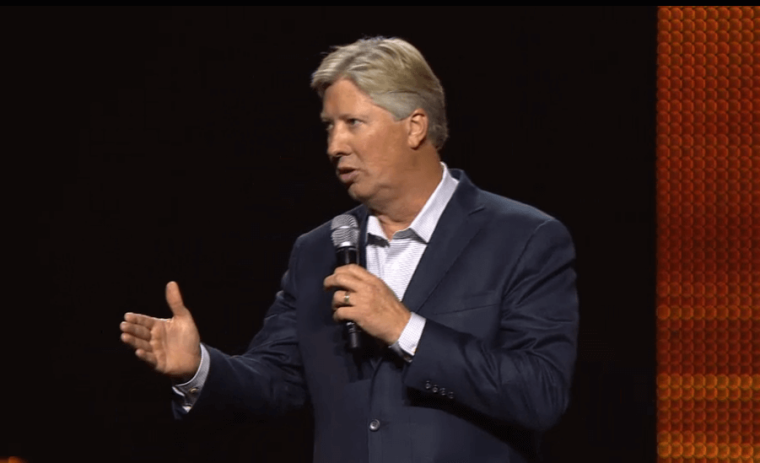 Robert Morris, founder of the multi-campus Gateway Church in Texas, which draws some 36,000 worshipers weekly, urged his congregants on Sunday to get active in local government elections and vote to protect their communities while highlighting a raft of members running for office.
"I'm asking you, as your pastor, to vote. It's very important that we vote in these elections because there's a lot being decided for our communities and for our schools and for our children and grandchildren," Morris said during a broadcast of his church service on Facebook.
Morris told his congregants that he recently gathered with leaders of his church campuses in Southlake, Colleyville and Grapevine, along with a number of other local church leaders, to discuss mobilizing the church community to participate more effectively in the political process. During these meetings, they learned that several church members are running to become mayors, members of the local city council or positions at the school district.
"We had pastors come together and pray and what we realized was, we had people running for these offices that are members of our churches," Morris said. "We're not endorsing a candidate. We're not doing that. But we just thought that since they're a member of the family of God, that you might want to know if someone in the family, in this family of churches, is running. I want you to pray for every person running for office."
He lamented that too many voters tend to forget about local elections after a general election when it's the local elections that tend to impact their lives the most.
"You know, we hear about something, some curriculum that's been approved by the school board sometimes and we get upset about it. But many of us didn't vote for the school board, nor do we pray for them on a daily basis or on a weekly basis. So I'm asking us to change that. I'm asking us to pray, to get informed and to vote in local elections," he said to applause.
"We seem to get all stirred every four years about one election, and these other ones go by and we don't do a thing about it," he noted.
Jason Yates, CEO of My Faith Votes, told The Christian Post last summer that one of the reasons some Christians have shied away from the political process is the Johnson Amendment.
The Johnson Amendment, which has been in effect since 1954, is seen by supporters as a way to separate church and state in modern American life. It forces religious leaders to give up their 501(c) 3 tax-exempt status if they choose to give sermons endorsing specific candidates ahead of elections. It also prohibits churches, synagogues, mosques and other nonprofit institutions from raising money for political candidates.