Roma Downey to John Kerry: 'Will You Do Your Part' and Call ISIS 'Genocide'?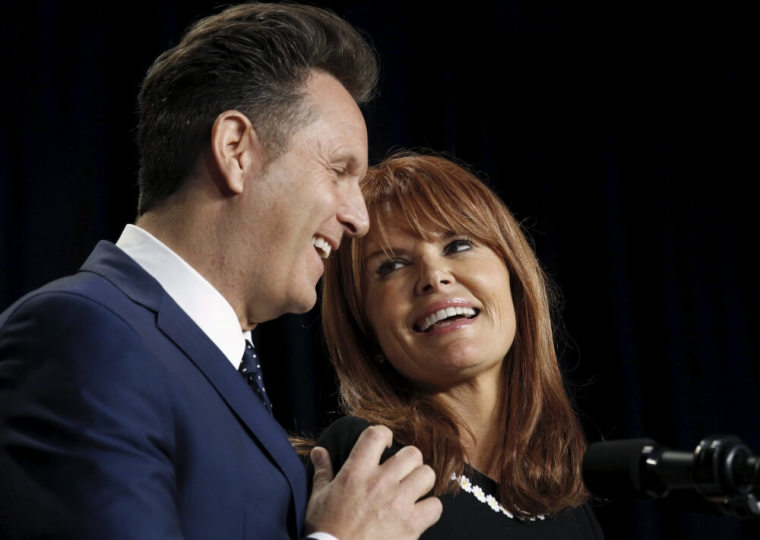 Christian Hollywood actress and film producer Roma Downey has called out Sec. of State John Kerry on Twitter, telling him to listen to the national and international consensus and call the Islamic State's atrocities against Christians a "genocide."
Downey tweeted Monday night after the United States House of Representatives unanimously passed a resolution calling IS' persecution of Christians and other religious minorities a "genocide" and urged the U.S. State Department to do the same.
Although the European Union, U.S. Commission on International Religious Freedom, Pope Francis, former Sec. of State Hillary Clinton and others have found ample reason to call it genocide, the White House and State Department have so far declined to give the situation a "genocide" designation.
"Dear @JohnKerry: The US House of Representatives just passed the Genocide resolution, unanimously, 393 to 0! Will you do your part, now?" Downey tweeted
Dear @JohnKerry:
The US House of Representatives just passed the Genocide resolution, unanimously, 393 to 0! Will you do your part, now?

Although Congress mandated in the spending legislation passed last December that the State Department has until March 17 to decide whether or not IS is committing "genocide," the Associated Press reported on Monday that the State Department likely will not meet that deadline as the agency is still in the process of a legal review.

Downey and her husband, producer Mark Burnett, have previously called on the State Department to issue a genocide designation. They both signed onto a petition created by the Catholic fraternal organization Knights of Columbus and the human rights advocacy group In Defense of Christians.

The petition, which has now been signed by over 134,000 concerned people, calls on Kerry to issue a genocide designation and adds that "extensive and irrefutable evidence supports" such a designation.

Additionally, the two organization's launched a national television ad campaign calling on Kerry to designate IS' crimes against humanity genocide and also encouraging people to sign the online petition.

Last week, Knights of Columbus and IDC released a 280-page report that chronicles the abuses, kidnappings, murders, rape and displacement of Christians in the Middle East committed by IS.

The report, which was submitted upon request to the State Department, is said to be the most comprehensive compilation to date on IS' atrocious mistreatment of Christians and it includes 24 pages of first-hand statements from Iraqi Christians.

"For the United States government to stand alone in denying that is genocide would be shameful abdication not just of leadership but cooperation in common sense," Knights of Columbus CEO Carl Anderson said at a press conference last Thursday. "Given the overwhelming evidence and international consensus already existing on this issue, the United States government should not exclude Christians [from a genocide designation]. Doing so simply would be contrary to the facts."