Ronnie Gorton, Pastor of The Awakening Church, Becomes Suicidal After Rape Accusations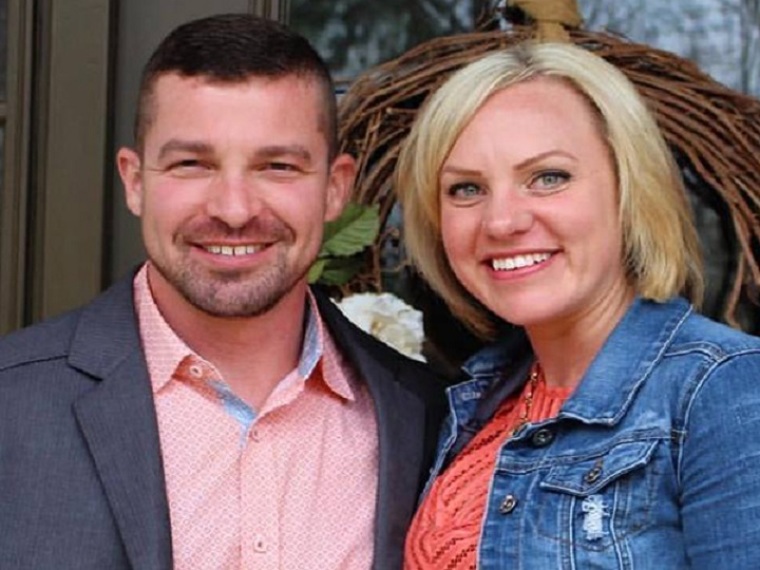 Ronnie Gorton, a married father and lead pastor of The Awakening Church in Atoka, Tennessee, has been taken in for a psychiatric evaluation after he allegedly threatened to take his life over accusations that he raped two underage boys.
Tipton County investigators told WMCActionNews5 that a 17-year-old boy came forward last week to allege that Gorton, 39, who has been married to his wife Rhonda for 15 years, sexually assaulted, molested, and raped him on multiple occasions. The Atoka Police Department also reported receiving a similar charge from a 20-year-old man who alleged that Gorton sexually assaulted him when he was underage.
Tipton County Sheriff's Office Chief Deputy Billy Daugherty told The Leader that the latest instance of alleged assault by the preacher took place on Jan. 31 and the case is a multijurisdictional investigation.
"There's an allegation in the county and an allegation in Atoka," Daugherty said. "But there's nothing to indicate anything took place at the church."
Daugherty explained that no criminal charges have been filed against the pastor but he was taken into custody after he met with detectives last Wednesday. A friend reported that he was armed with a handgun and had threatened suicide.
The church disabled their website and social media accounts and did not respond to questions from The Christian Post on Monday morning.
Jessica Yale, a former member who owns a hair salon not far from the church, told WMC that the church recently closed its doors but she wasn't sure if the allegations had anything to do with that move.
"I don't know a hundred percent if that's the reason why they're closing down. I just know they're going through a really tough time right now," Yale said.
Daugherty indicated that Yale's reaction was a natural one because "anytime there's an allegation of sexual misconduct it's alarming. Again, especially when it's someone in a position of authority, people that we trust."
In a 2014 interview, Gorton, whose father is a pastor, explained how he met his wife at Bible College when they were both backup singers on the same worship team. His roommate, he said, was her fiancé and he would constantly ask her: "Are you sure he is the one for you."
Eventually, he said, Rhonda revealed that the engagement was off and he made his move.
He further explained that even though he was a pastor, the title meant nothing because he still saw himself as a struggling man who would be "completely lost" without Jesus.
"I'd be completely lost without him man. Just knowing some of the things that I have dealt with in my life and some of the struggles I deal with, I can imagine the type of hell that I'd be living in today without Him. So it's only by His grace by His mercy why I'm here today," Gorton said.
"My title, pastor means nothing. I'm human, I'm a man. I struggle like everybody else and there's no way I could overcome these struggles and be victorious in some of these areas of my life without Him. It's only by the grace of God that we're able to have this conversation today."