Russell Moore Warns of Judgment Day, Second Coming of Christ Facing TV Fraud-Preachers, Theocracies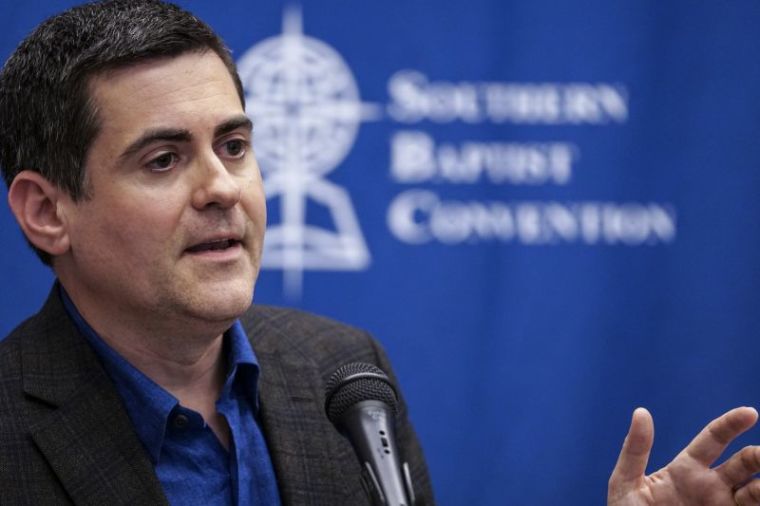 Ethicist Russell Moore has urged people to always remember how terrible theocracies are, given the ongoing protests in Iran against the hardline Islamic government, and noted that Jesus warned about those claiming messianic authority.
"Theocracies are awful and abusive, not only because they oppress human beings but because they also blaspheme God," Moore, president of the Ethics & Religious Liberty Commission of the Southern Baptist Convention, wrote Monday on his website.
Moore wrote about the unrest in Iran, where thousands of Iranians have been taking the streets in protest of rampant corruption, leading to at least 21 people killed and hundreds more arrested, noting that some Christians might be confused over what is happening.
"These wondering Christians likely recognize that Iran's authoritarian Islamic regime is wrong, yet they might wonder why we would use the word 'theocracy' pejoratively. After all, the word simply means 'rule by God.' Shouldn't we aspire, they might ask, to just that: governments ruled by God?" he positioned of what some may be thinking.
Moore pointed to the words of New York Times columnist Bret Stephens, however, who called Iran a "klepto-theocracy," which means that those in power use the claim of divine authority to strip their own people of money and property.
The ethicist pointed out that beyond historical and sociological examples of why theocracies are wrong, the Bible itself lists Jesus Christ as the kingdom through which God rules the entire universe.
"Jesus is the one anointed to rule over the cosmos, and anyone else who claims this is a pretender to the throne. Jesus himself has told us that in this time between his kingdom's inauguration and his kingdom's fulfillment, he is gathering a church of redeemed people, making a clear distinction between the church and the world (1 Cor. 5:12-13)," he wrote.
What is more, he noted, Jesus warned about those "who claim messianic authority between His first and second comings."
"He will come to us the next time not through some person or committee claiming authority from God, but with obvious, indisputable, and unrivaled glory in the eastern skies. What is hidden now, seen only by faith, will be revealed then, perceived by sight," Moore added.
"Those who claim earthly rule now by divine appointment are, according to Jesus and his apostles, frauds. That's true whether they are seeking a murderous rule over a nation, or whether in a more benign setting they are trying to use God's Word to snuggle up to the local powers-that-be by promising a 'Thus saith the Lord' in exchange for a place at the table."
He also warned that T.V. preachers talking about a "secret revelation" God has made to them in order to get people to open their wallets will have to answer for fraud.
"This will be addressed at Judgment Day. That same tendency is magnified by violent and authoritarian regimes that claim to speak for God, so that they cannot be questioned for their morality or their competence," he warned.
"They are always, in every situation, oppressive because they wish to use God's glory and God's authority without God. Behind all of that is idolatry, the worship of the gods of this age: financial gain or political power or sexual pleasure."
Experts have meanwhile been saying that the Iranian protests are good news for Christians, a growing minority who have faced great persecution there.
"If the protesters can recover something of that inclusive nationalism, then Christians and other ethnic and sectarian minorities will be better off than they are now," said last week Iranian-born journalist and Catholic convert Sohrab Ahmari.
"The Iranians who are pouring into the streets have had it with an ideological regime that represses them and can't even deliver basic economic security," he added.