Russian Orthodox Leader Warns of Coming Apocalypse, Calls on Society to Rally in 'Critical Period'
Russian Orthodox Leader Warns of Coming Apocalypse, Calls on Society to Rally in 'Critical Period'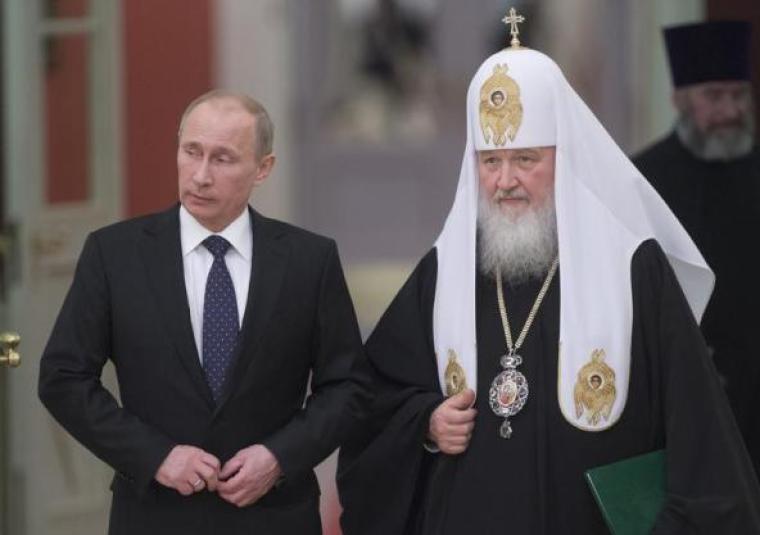 Patriarch Kirill, the head of the Russian Orthodox Church, warned on Monday that the end of the world is approaching and urged society to rally in this "critical time."
Kirill was speaking after a service at Moscow's Christ the Savior Cathedral when he said that the coming apocalypse "is already visible to the naked eye," The Moscow Times reported when translating an article from the state-run RIA Novosti.
Kirill urged society to unite if it wants to prevent the world from slipping into "the abyss of the end of history."
"Today is not the time to rock the boat of human passions," he added. "Today is the time to rally all healthy forces."
"That's why the church, art, culture, our writers, scientists — all those people who love the Motherland — should come together because we are entering a critical period in human civilization."
Kirill has been outspoken on a variety of issues and made controversial statements in the past, blaming the rise of the Islamic State terror group back in 2016 on the world's "godless" embrace of homosexuality.
"[ISIS] is creating a civilization that is new by comparison to the established one that is godless, secular and even radical in its secularism," the Russian Orthodox Church leader said in January 2016.
"We can have parades for the sexual minorities — that is supported — but a million French Christian protesters defending family values are broken up by police," he added, referring to LGBT marches in Europe at the time.
Kirill positioned that the "godless civilization is reaching maturity," and argued that enforced liberalism is behind some young people joining extremist groups.
"Look how they (the West) build the world — an unholy world — but we invite you to build God's world. ... And they (ISIS supporters) respond to that; it is for this they give their lives," he said.
In February 2016, he agreed to a historic meeting with Pope Francis, the first one between the heads of the two churches following their split over a millennium ago.
Bishop Georges Abou Khazen OFM, apostolic vicar of Aleppo for the Catholics of the Latin rite, said that the meeting, which took place in Cuba, provided comfort and hope to suffering Christians in war-torn Syria.
"The meeting between Pope Francis and Patriarch Kirill is perceived by Christians as the fruit of the cross they are experiencing. The suffering of all Christians in the Middle East bears the fruit of unity. This for us is a great consolation and helps us to move forward, even if we still have to suffer," Khazed said.