Ryan Lochte: Don't Lie to Your Mom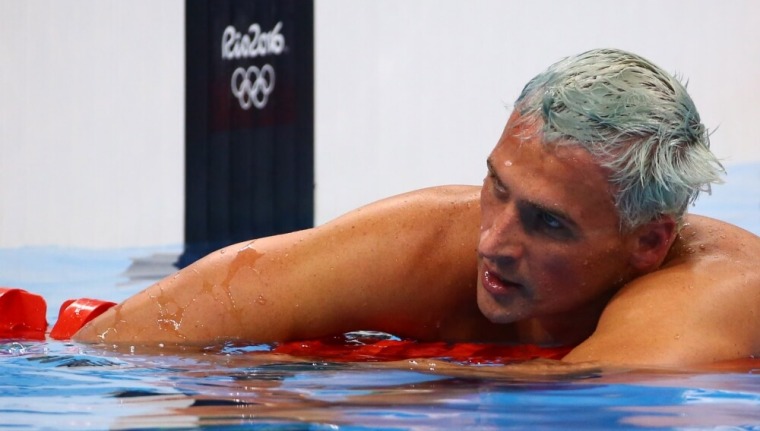 Ryan Lochte is in a world of hurt. One expert estimates he will lose between five to ten million dollars in endorsement money. Most people will not earn that much money in their entire lifetime. How did he get into such a mess? He lied to his mother.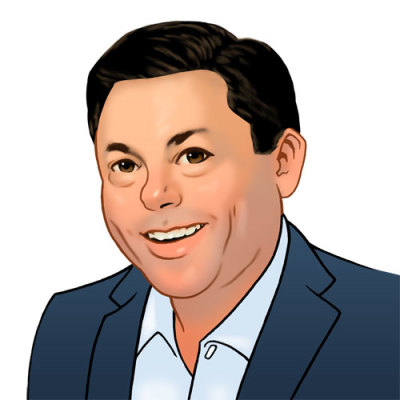 I am not fully certain of all the events in Rio and all the conversations had but I do have unique insight. I am the father of two young men who were college athletes and I have been a pastor long enough to have heard more than a few stories of people's lies and indiscretions. Trust me — this whole mess never would have happened if Ryan told his mother the truth.
The basic facts are known. Ryan and his three Olympic swimming friends James Feigen, Jack Conger and Gunnar Bentz were out at a club, got drunk and took a taxi back to the Olympic village. They stopped at a gas station to use the restroom, the door was locked so they went around back and urinated outside.
One of the swimmers pulled a metal sign off a wall and as they went to leave two armed security guards stopped them, pointed a gun at them in the car and demanded they pay for the damages. A man translated for the Olympians the need to pay the money so they gave what amounted to $50 and were allowed to leave.
Having an experience where a gun is pointed at you in a foreign country and you are required to give money in order to leave is quite upsetting. If told just this way almost everyone would understand your upset. Unfortunately, moms want to know the whole story. Even if you are a 32 year-old man you don't want your mom to think poorly of you. After all, she is so proud of you for winning Olympic medals and representing your country. So you tell her another version of the story.
In this version the truth of a gun and losing money are embellished with a story about a robbery. By telling your mom how you were robbed she is no longer wondering about why you were out that late, what you were doing or anything else. She only wants to know you are OK. Problem solved with a little lie to mom. Lochte never told Olympic officials anything or reported the crime to the police.
But then mom spoke to the media about the "robbery." USA Today reported Ileana Lochte told them what had happened to her son and his friends in crime-ridden Rio. News coverage of the event escalated and Ryan was interviewed on NBC about the incident. Now Lochte had to stick with his story and tell the world a lie. This led to a police investigation where the truth was revealed.
This is not a new story. In fact there was a very similar one a few thousand years ago. Moses was returning from Mount Sinai having just received the Ten Commandments from God. He came upon a wild party scene of dancing and singing with a golden idol as the cynosure. He asked his brother Aaron (whom he had left in charge while he was gone) what had happened. Aaron told him, "I asked them to bring me their gold earrings. They took them off and they gave them to me. I threw the gold into the fire and out came this bull." (Exodus 32:24) Well, out came the bull but it wasn't the idol.
Aaron actually tried to sell Moses on the idea that he had nothing to do with creating an idol. It is worth noting one of the Ten Commandments is "Do not make idols of anything." Earlier in the same chapter of the Bible it tells us Aaron took a tool and formed the idol out of the molten gold that the people had given him. Why would he lie and deceive his own brother, the leader of the entire nation? He lied because he messed up and he didn't want to own up to it. He didn't want to take responsibility for his actions.
Being honest with yourself is the first choice for personal happiness. Aaron knew what he did but he could not bring himself to admit it to his own brother. Lochte knew what he had done but telling his mom the truth was just too hard for him to do. Both ended up regretting not doing the hard task of truth telling.
Philosophers and theologians talk about existential responsibility. They mean each person is responsible for his entire existence. To be existentially responsible means you don't carve out a section in your life and say I'm responsible for this, but I'm not necessarily responsible for that. You're responsible for everything in your life, the way your life has been and the way your life will be. Lochte has obviously been very responsible in his athletic training leading to great success. He needed to be responsible about this latest incident as well.
The reality is we all have issues with responsibility. Everyone lies — it is simply a matter of if your lie is exposed and the level of the exposure. Your lie may never be revealed or it may cost you your job, your marriage, your integrity. The challenge is to avoid rationalizing away the choices that you've made. You must stop the excuses, the justifications and the denial. Simply take responsibility and tell the truth. And definitely don't lie to your mom.
Rick McDaniel is the senior pastor of Richmond Community Church in Richmond, VA and
highimpactchurch.tv.
He is the speaker on the High Impact Living broadcast and the author of 5 Habits of Happy People. @rickmcdaniel