Samsung Galaxy S3 Android 4.1.1, JellyBean Update Rolls Out for T-Mobile Users
Samsung Galaxy S3 Android 4.1.1, JellyBean Update Rolls Out for T-Mobile Users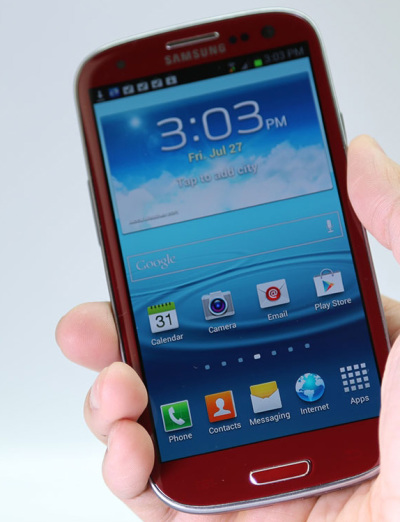 The Samsung Galaxy S3 Android 4.1.1, JellyBean started rolling out for T-Mobile users this week.
The upgrade is now available for the SGH-T999 Galaxy S3 model and T-Mobile users can access it through Samsung KIES or OTA over-the-air.
The update brings improvements to the software including Google Now, and Project Butter that improves the frame rate and performance of the handset, making visuals and transitions much smoother.
AT&T and Verizon users are expected to receive the update in the next two weeks and Sprint users were the first to get it on the first of this month.
Samsung also recently began rolling out the Android 4.1.1 firmware update in India. However, users have been reporting that they did not receive the notification to upgrade.
The Android 4.1, JellyBean update for Verizon users has leaked in the form of a new ROM.
This is a good hint that Verizon will be rolling out the official update sometime in the near future, so for those who do not want to alter their devices with a ROM, they should hold on just a little bit longer for the OTA version.
The Galaxy Note 10.1 JellyBean update is also now available in certain regions.
The device launched with Android 4.0, Ice Cream Sandwich, and the new update brings some major enhancements to the software.
Android 4.1 is said to improve performance, add some new S Pen functions, Quick commands, Pop Up Play, and new Mini Apps.
The update is available OTA (over-the-air) in Germany.
The build of Android has been unsafe from Apple's attacks.
The California-based company has included Android 4.1, JellyBean and the Galaxy Note 10.1 in its already existing lawsuit against other products created by Samsung and Google.
GALAXY SIII Design Story Full Version