Samsung Galaxy S5 vs. Galaxy S6 Comparison, Specs Review: Is It Worth the Upgrade?
The Samsung Galaxy S6 is still months away but consumers might already be considering an upgrade once it comes out. How will the current Galaxy flagship phone fare against the upcoming Galaxy S6?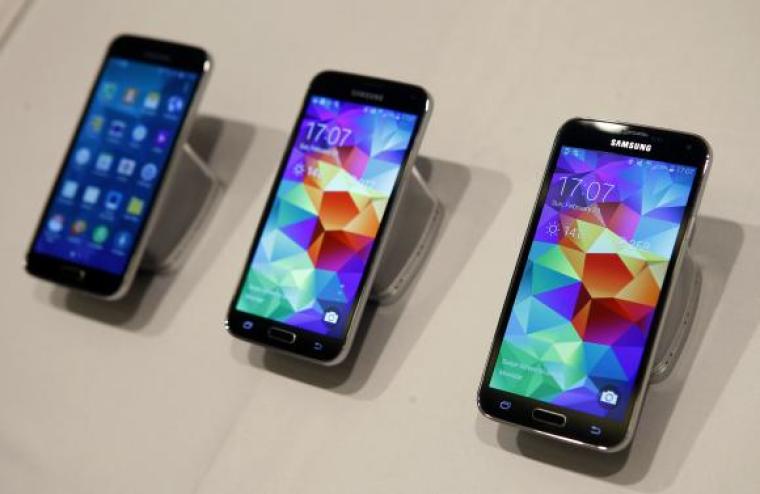 The Galaxy S5 is the latest in Samsung's Galaxy flagship series that was released April earlier this year. The S6 will be replacing the S5 as Samsung's flagship phone and is set for a release sometime early 2015. People might look into replacing their S5 soon or buy the S6 when it comes out next year instead of purchasing the S5 now.
The S5 has a 5.1-inch Super AMOLED 1920 x 1080 resolution screen. Currently, the S6 is rumored to sport a 5.2 or 5.3 inch QHD display. Samsung is looking to stick to the Super AMOLED touchscreen for the S6 but the screen's size and resolution definitely looks to get an upgrade.
Although there are other rumors about the S6 getting a UHD display (3840 x 2160) instead of a QHD display (2560 x 1440), it's release date is too early to indicate this will be the case as the technology for mobile phones to sport the UHD display is still not supported.
The S5 is powered by a Qualcomm Snapdragon 801 quad-core 2.5GHz Krait 400 processor with an Andreno 330 GPU and 2GB of RAM. The S6 on the other hand is looking to sport the Snapdragon 808 or 810 chipset, depending on what type of display it will be having.
If the S6 is released with the QHD display, the Snapdragon 808 would be enough. However, if Samsung manages to fit a UHD display on the S6, it would need the more powerful 810. Currently though, the 808 seems more likely than the 810 but there is still a chance the S6 will get the 810 chip.
Graphics capabilities will also be boosted in the S6 with an Adreno 418 GPU, a 20-percent increase in power from the S5's Adreno 330 GPU.
As for how much the S6 will be when it's released, it's more than likely it would be more expensive than the S5. At release, the S5 was priced at $850 SIM-free so it would be safe to assume the S6 won't go lower than that – probably starting at $900 with no contract.