Samuel Rodriguez Speaks Out Against Trump Admin. Rescinding DAPA Protections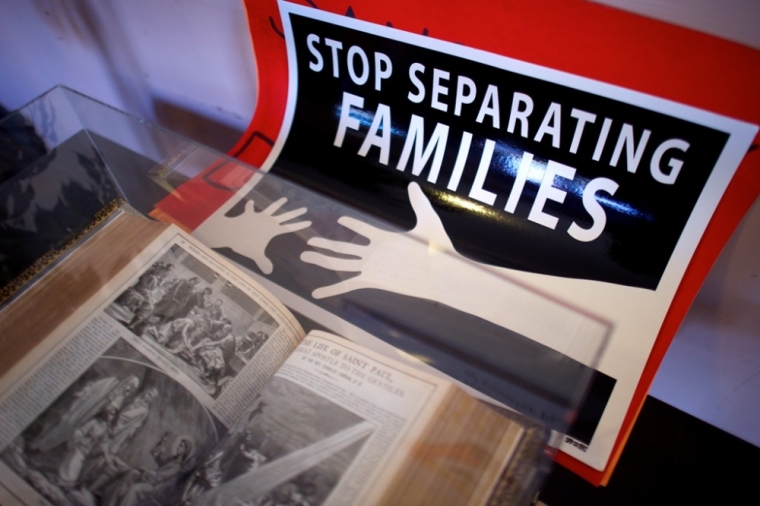 The Rev. Samuel Rodriguez, one of six faith leaders to speak at President Donald Trump's inauguration, is voicing his concerns with the administration's decision to rescinded a policy protecting undocumented immigrants who are parents of natural-born American citizens or legal permanent residents.
On Thursday, Secretary of Homeland Security John Kelly issued a memorandum that effectively rescinded a November 2014 Obama-era memoranda that created the Deferred Action for Parents of Americans and Lawful Permanent Residents (DAPA) program.
The program was designed to offer deferred action status to parents of citizens or permanent residents who have lived in the United States since 2010. However, the program was blocked by federal courts and lower court rulings were affirmed by an equally divided eight-justice Supreme Court last June.
In a press release, the Department of Homeland Security explained that the DAPA memoranda was rescinded "because there is no credible path forward to litigate the currently enjoined policy."
Rodriguez, who is the president of the National Hispanic Christian Leadership Conference and senior pastor at New Season Church in Sacramento, California, noted his concerns with Thursday's memo in a statement shared with The Christian Post on Friday.
"Today, we received the unfortunate news that DHS Secretary John Kelly, after consulting Attorney General Jeff Sessions, has rescinded the Obama-era memoranda known as DAPA, which provided protection from deportation for parents of U.S. citizens and lawful permanent residents," Rodriguez explained. "While DREAMers remain protected under DACA, it is of little comfort to children whose parents are now at risk of being deported from this country."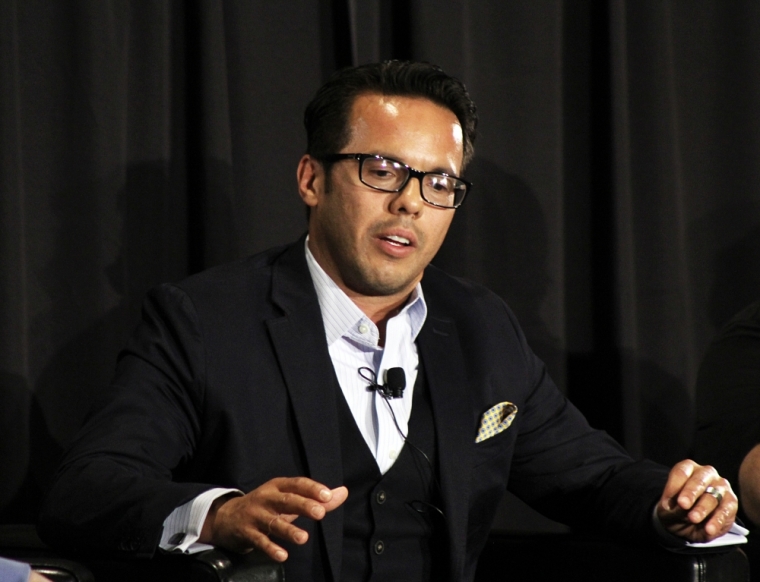 Rodriguez also explained that he and others at the NHCLC are reaching out to DHS to express their concern and "offer to help the administration find an alternative solution" that provides "Dreamers and their parents with the security promised to them by then President-elect Donald Trump in December of 2016."
"At that time, we were heartened to hear his promise 'to work something out for Dreamers,' and we are hopeful that sentiment persists," Rodriguez concluded.
Although the Trump administration will keep the Deferred Action for Childhood Arrivals (DACA) program, Kelly's memoranda also cancelled an expanded version of DACA that gave three-year work authorization status to immigrants who arrived in the country as children, as opposed to a two-year DACA work authorization.
"I want to — in the highest possible terms — commend President Trump for fulfilling a promise he made directly to the NHCLC by continuing the DACA program and allowing DREAMers to stay in the United States," Rodriguez said in a separate statement shared with CP. "These young men and women were brought to this country not by their own choice, but they grew up in this country and have become as American as any other American. President Trump's decision to keep DACA is exhibit A of the administration listening to and cooperating with the Hispanic community, and we commend him for it."
However, Rodriguez stressed that DHS should not be looking to "separate families." 
"We must remember the real solution to all of these issues in the United States of America is the responsibility of Congress, not the president," he added. "[A]nd we — once again — appeal to Congress to pass comprehensive immigration reform. It's more important now than ever before, and it is their responsibility to address this long standing issue. It is their responsibility to take up and prioritize this issue and to, once and for all, solve a problem they have exacerbated by their inaction."
This is not the first time that Rodriguez has voiced concern with the Trump administration's immigration enforcement policies.
Earlier this year, Rodriguez spoke out after reports indicated that Immigration and Customs Enforcement was deporting law-abiding undocumented immigrants with families that rely on them even though Trump vowed that only immigrants who with criminal records would be targeted for deportation.
"[T]here was a percentage, a number of great God-fearing, hard-working people who were not criminals who don't even have a traffic violation that were deported," Rodriguez told CP in April. "These are egregious stories."
"We are looking at, for example, a mom whose kids were born here and whose kids don't even speak Spanish. The mom who came here legally with a visa and the visa expired and she never got a deportation order was deported," he continued. "These kind of egregious stories are the stories taking place. That is why I oppose it. I really want our president to fulfill his entire promise."
Rodriguez is not the only evangelical leader who spoke at Trump's inauguration who has voiced concern with the Trump administration's deportation policies.
As a media firestorm has ensued as reports indicate that the administration is preparing to deport as many as 199 Iraqis, most of whom are Christian, back to Iraq, where they could face persecution, leading evangelist Franklin Graham to issue his concerns on the matter on his Facebook page on Friday.
"I find it very disturbing what I have read about Chaldean Christians being rounded up by U.S. ICE (Immigration and Customs Enforcement) for possible deportation," Graham, the president of the evangelical humanitarian organization Samaritan's Purse and the son of Billy Graham, wrote. "I would encourage the president to have someone investigate these cases thoroughly. I understand a policy of deporting people who are here illegally and have broken the law. I don't know all of the details, but I would encourage our president to give great consideration to the threat to lives of Christians in countries like Iraq."